Cruise Through Berlin in the Official Car of the DDR Squeeze yourself behind the wheel of a Trabant of your choice and putter around the capital. Explore the most interesting sights and receive your very own souvenir Trabant driver's license!
Services - From €69
Including Trabi, accompanied by city guide & live commentary via radio, Trabi driver's license
Discover Berlin in the Iconic Trabant: A Unique Driving Adventure
Explore Berlin in the Legendary Trabant Discover the capital city from a unique perspective Zoom past the Brandenburg Gate and the Berlin Wall.
No need to wait in line: just hop into your very own Trabant and cruise through Berlin. Join your fellow cardboard-comrades in a convoy, and witness the capital like you've never seen it before during this Trabi Safari.
After a brief introduction to the intricacies of the four-stroke engine and manual transmission, your adventure can begin. Travel back in time in your beloved vehicle, navigating the cobblestones of Berlin.
After your second thrilling turn, you'll have caught the Trabi-fever and never want to leave the car again. Although all good things must come to an end, you'll receive your very own Trabant driver's license as a memento of this unique experience.
During your tour, pass by popular Berlin sights, including Potsdamer Platz, the Brandenburg Gate, Unter den Linden, the Berlin Cathedral, the Rotes Rathaus (Red City Hall), the TV Tower, East Side Gallery, the Oberbaum Bridge, and Checkpoint Charlie.
Tip: Why not complete your tour with a visit to the Trabi Museum at Trabi World?
Weather
At a glance
Trabi-Safari through the capital Berlin from €69
• Technical instruction
• Trabi for max. 4 persons or max. 330 kg permitted
• Guide at the beginning of the convoy
• Live radio commentary in each car
• Free miles and gas
• Trabi driver's license for every new driver
• Third-party and vehicle damage insurance in excess of 650 EUR
From €69
75-minute Trabi Safari - book here!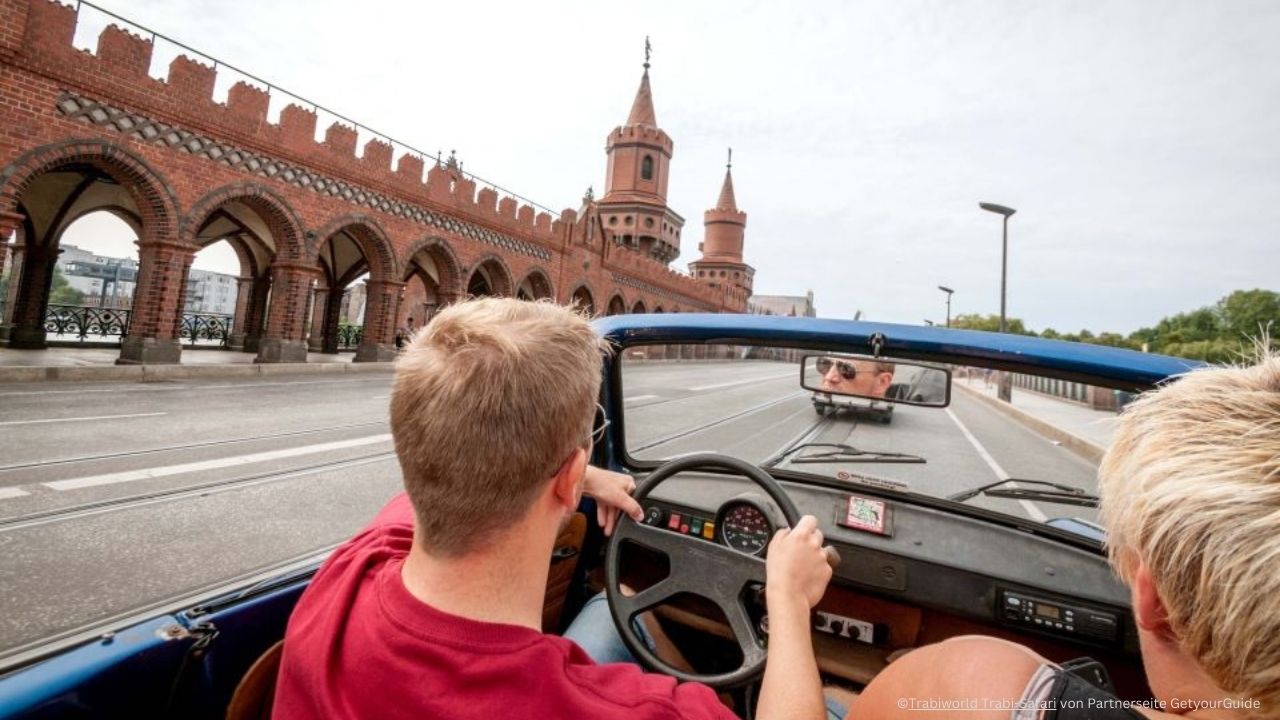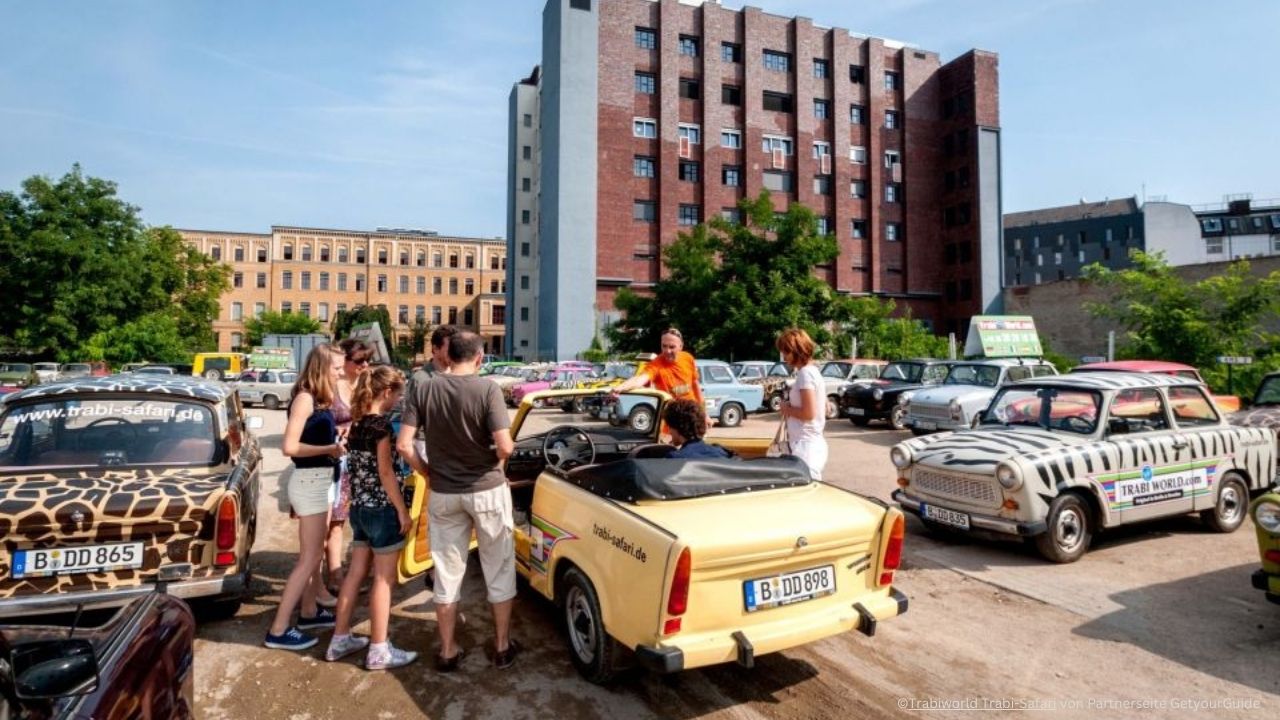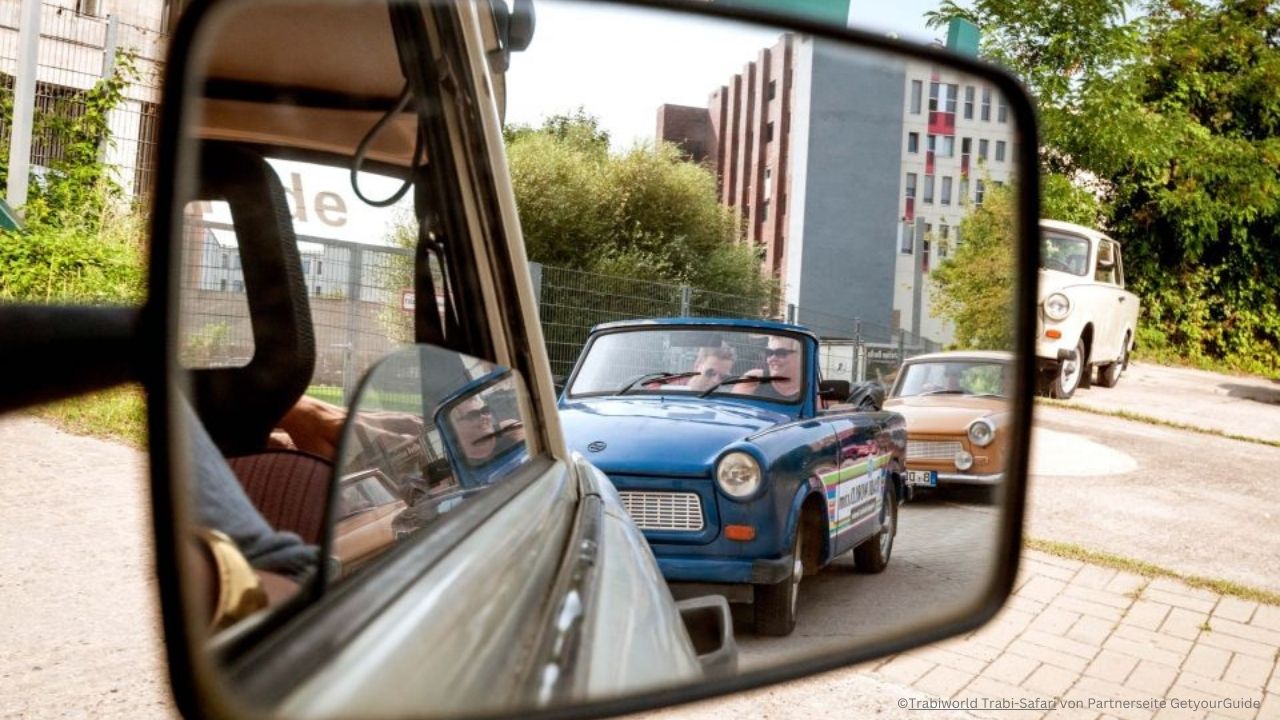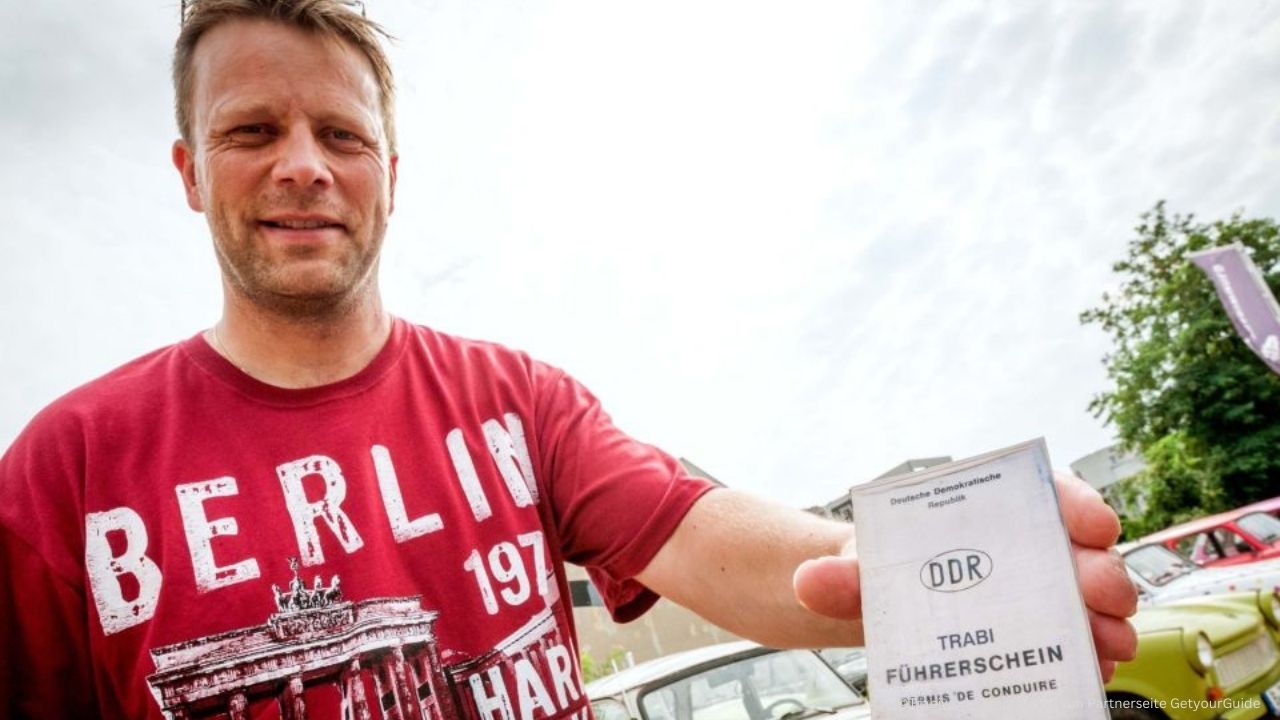 Images and information from the partner site GetYourGuide.
Book more fascinating Berlin activities here!