The Berlin Wall Memorial is the central memorial to the German division and commemorates the victims of the Berlin Wall.
The site is located on the border strip of East Berlin. It is an outdoor exhibition on the history of the division of Berlin.
Berlin Wall Memorial experience
Tour, Café, Disabled access.
The Memorial of the Berlin Wall / Memorial Bernauer Straße, the Chapel of Reconciliation, the Documentation Center, the Open-Air Exhibition, the exhibition in the S-Bahn station Nordbahnhof and the Visitor Center together form the Ensemble Memorial of the Berlin Wall. The area stretches over 1.4 kilometers on the former border strip.
Furthermore, the monument belongs to the memory of the divided city and the victims of communist tyranny and the window of remembrance. The window of remembrance portrays the 130 people who were shot dead or injured at the Berlin Wall.
You can visit the Chapel of Reconciliation and exposed foundations of a former residential building.
The facade of the residential building formed with the border wall up until the beginning of 1980. Opposite the memorial, in the former western part of the city of Berlin, is the visitor center and the documentation center. You can also climb an observation tower. Before opening the border, people from West Berlin could climb this tower to "look" to the east.
The exhibition "Border and Ghost Train Stations in Divided Berlin" is shown in the S-Bahn station Nordbahnhof, directly at the memorial site. It is hard to imagine today what impact the divided city had on the transport network.
The Berlin Wall Memorial is one of the top 10 attractions of the city of Berlin.
Berlin Wall Memorial
Location & Sights Nearby
The Berlin Wall Memorial is located between the districts of Prenzlauer Berg and Mitte. The Mauerpark is located in the immediate vicinity. This park offers a lot of open space and on Sundays there is a huge flea market and karaoke. After a short drive by public transport you are at the Natural History Museum, with the world's largest dinosaur skeleton. In addition, you will quickly reach Alexanderplatz, which invites you to go on a shopping spree, or you can visit the television tower and look down on the roofs of Berlin.
You can find our video for the Berlin Wall Memorial on Youtube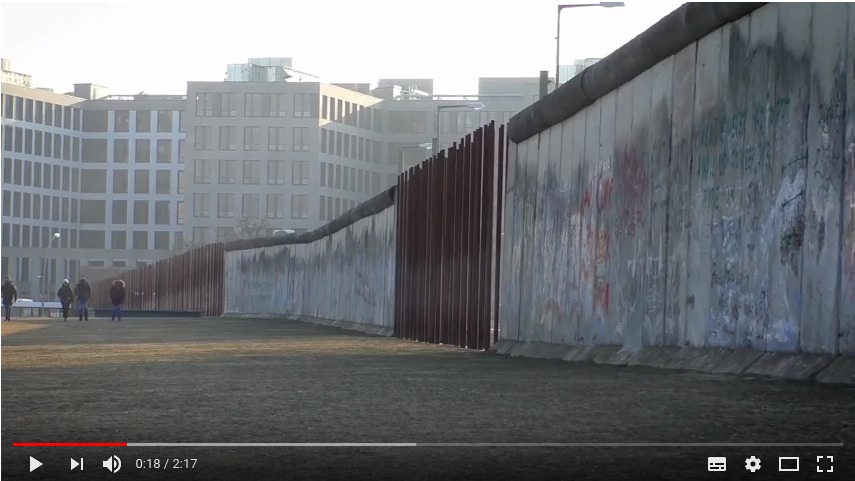 Weather
Photo Gallery
The Berlin Wall Memorial
Address: Bernauer Strasse 119, 13355 Berlin
Opening times: Visitor Centre: Tues-Sun: 10 AM - 6 PM
Exhibition at the memorial site: Mon-Sun: 8 AM - 10 PM
Admission: free
Public transport: S-Bahn Nordbahnhof (S1, S2, S25), U Bernauer Strasse (U8), Tram: S Station / Berlin Wall Memorial (M10), Bus: 245, 247
Berlin Wall Memorial - sights, tours and tickets ... on Tripadvisor.
Can you find something on TripAdvisor for theBerlin Wall Memorial ?
Trip Advisor
Our Berlin Tip
Save valuable time and money with the Berlin WelcomeCard all-inclusive including hop-on-hop-off buses and public transport!
More information can be found HERE.