Experience Alternative Berlin on a Bike Tour. Cycle along the picturesque banks of the Spree River, passing by squatters and hipsters and party tourists, and discover who the city truly belongs to.
Services - From €32
Including city guide, rental bike, bike helmet, rain capes
Explore Alternative Berlin: A Unique Bicycle Tour Experience
Discover Berlin in an entertaining, relaxed way, while enjoying the fresh air, away from traffic. Immerse yourself in Berlin life and explore vibrant areas and alternative projects, including the East Side Gallery.
Embark on a bicycle tour through wild, alternative Berlin and discover what Klaus Wowereit meant when he said, "Berlin is poor, but sexy!"
The tour begins in the central Nikolaiviertel, just five minutes from the TV Tower on foot. Start the tour where Berlin's history began, then ride far from the center to experience city life in Kreuzberg, Friedrichshain, Neukölln, and Treptow.
Immerse yourself in the different districts of Berlin and learn how they've changed. On this 17-kilometer ride, take a look at alternative projects and restored buildings as you ride alongside streets and bike paths.
The tour takes you through diverse areas and lets you see exceptional buildings and innovative ideas. Enjoy a beautiful ride along the Spree and the Landwehr Canal, where the contrasts of Berlin could not be clearer. Stop every 5 to 10 minutes to learn interesting and historical facts. A small group of up to 15 people, an intimate atmosphere, and a relaxed pace make this an unforgettable experience.
Weather
At a glance
Cycling Tours Berlin - "Poor, but Sexy - Vibes of Berlin" from €32
• Rental bike from a selection of all common sizes
• bicycle helmet (if desired)
• Rain capes for bad weather
• Tour maps or city map with restaurant and cultural tips
From €32
Cycling Tours Berlin - "Poor, but Sexy - Vibes of Berlin"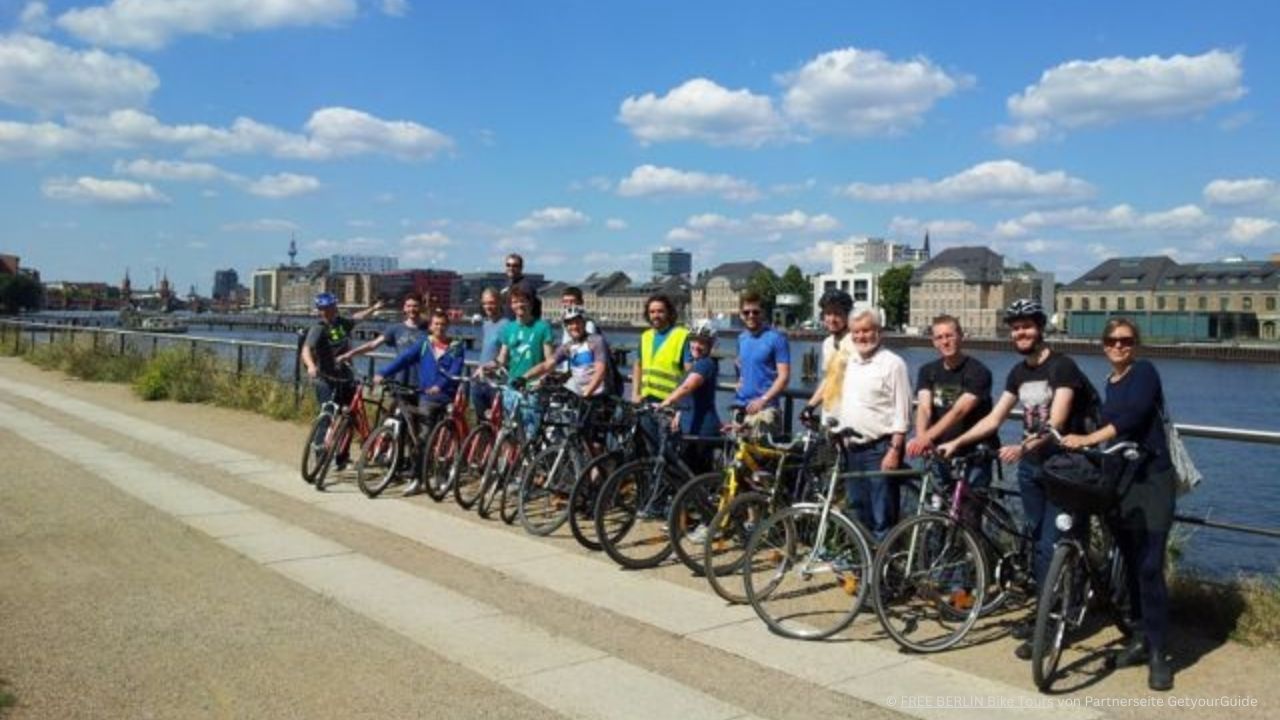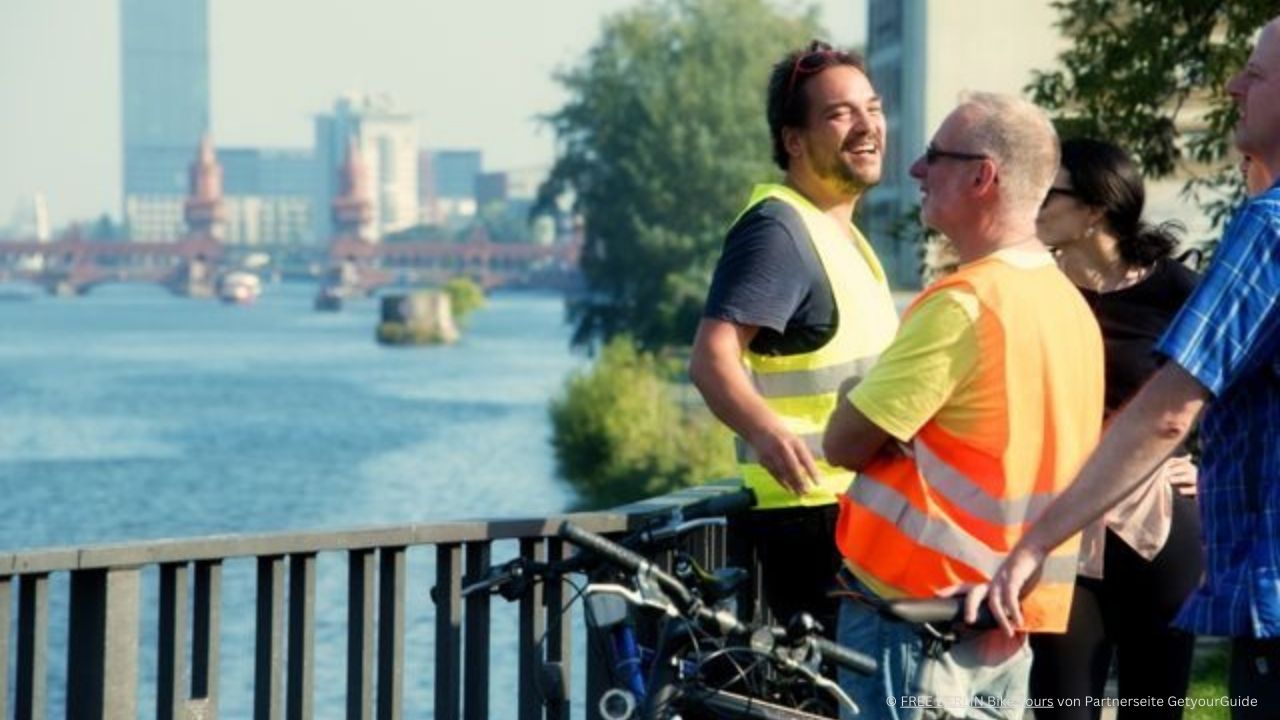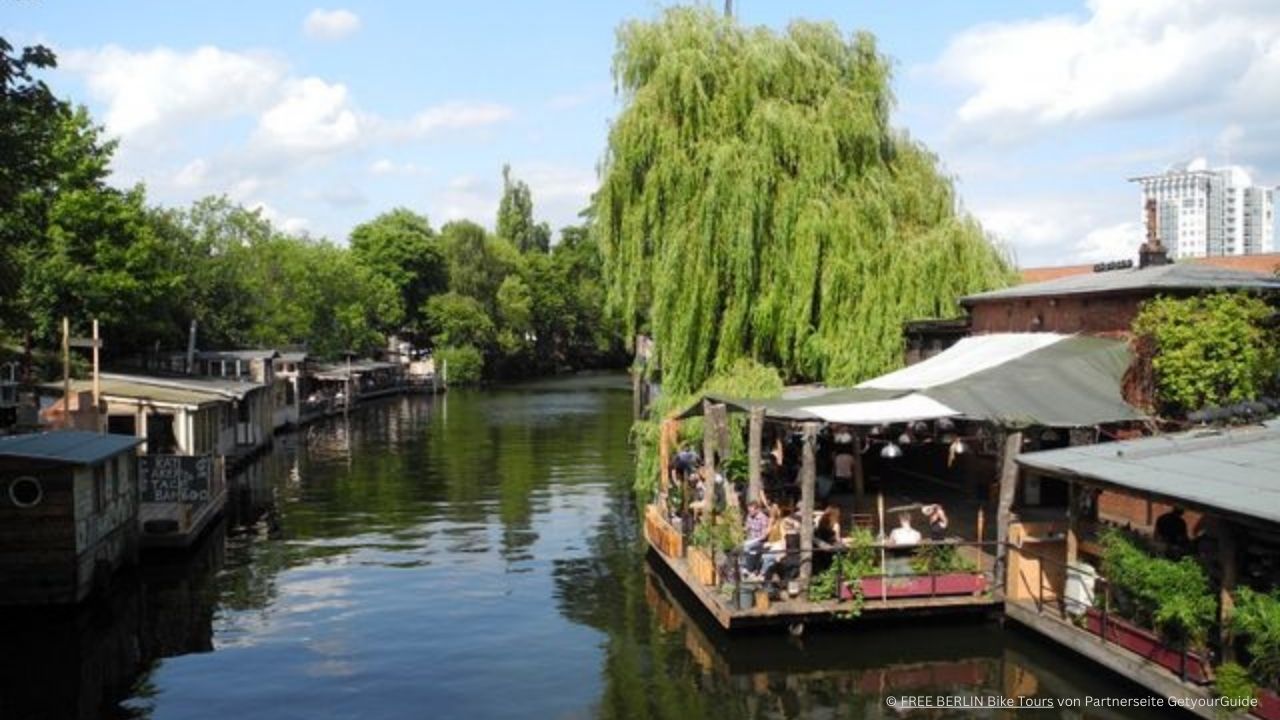 Images and information from the partner site GetYourGuide.
Book more fascinating Berlin activities here!