Why wait at the long queue? With this ticket you walk straight to the observation deck of the Berlin TV tower. Enjoy a VIP dinner in the restaurant with a great view of the city of Berlin.
Services - from €110
Including entrance to TV Tower, 3-Course meal and drinks
Dine in Style at Berlin's Iconic TV Tower with Stunning Panoramic Views
Experience breathtaking vistas of Berlin from the renowned TV Tower, constructed between 1965 and 1969 by the German Democratic Republic's administration. Situated near Alexanderplatz, this 1,207-foot (368-meter) tower stands as a city emblem and one of Europe's tallest self-supporting structures.
Bypass the lengthy lines to enter the tower, skipping the admission queues. After completing security checks, board the high-speed elevators within the shaft. Ascend to the rotating Sphere restaurant, positioned 650 feet (ca. 198 meters) above ground level.
Immerse yourself in Berlin's panoramic views while dining. Each table is situated next to a window, with the entire city providing a stunning backdrop to your meal as you gradually revolve every half or full hour. Relish a 3-course meal (including appetizer, main dish, and dessert) and enjoy unlimited mineral water and a hot drink after dinner.
Following your dining experience, visit the observation deck and marvel at landmarks such as the Reichstag (German Parliament), Brandenburg Gate, and Olympic Stadium. Discover the historic museums on Museum Island and appreciate the major developments at Potsdamer Platz.
Weather
At a glance
VIP dinner in the Berlin TV tower from €110
• TV Tower ticket
• Window table reservation
• Sparkling wine reception
• 3-Course meal with unlimited mineral water
• 2 glasses of wine
• 1 hot drink
• Free Wi-Fi
from €110
Berlin TV Tower: Fast View Entry with 3-Course Dinner - book here!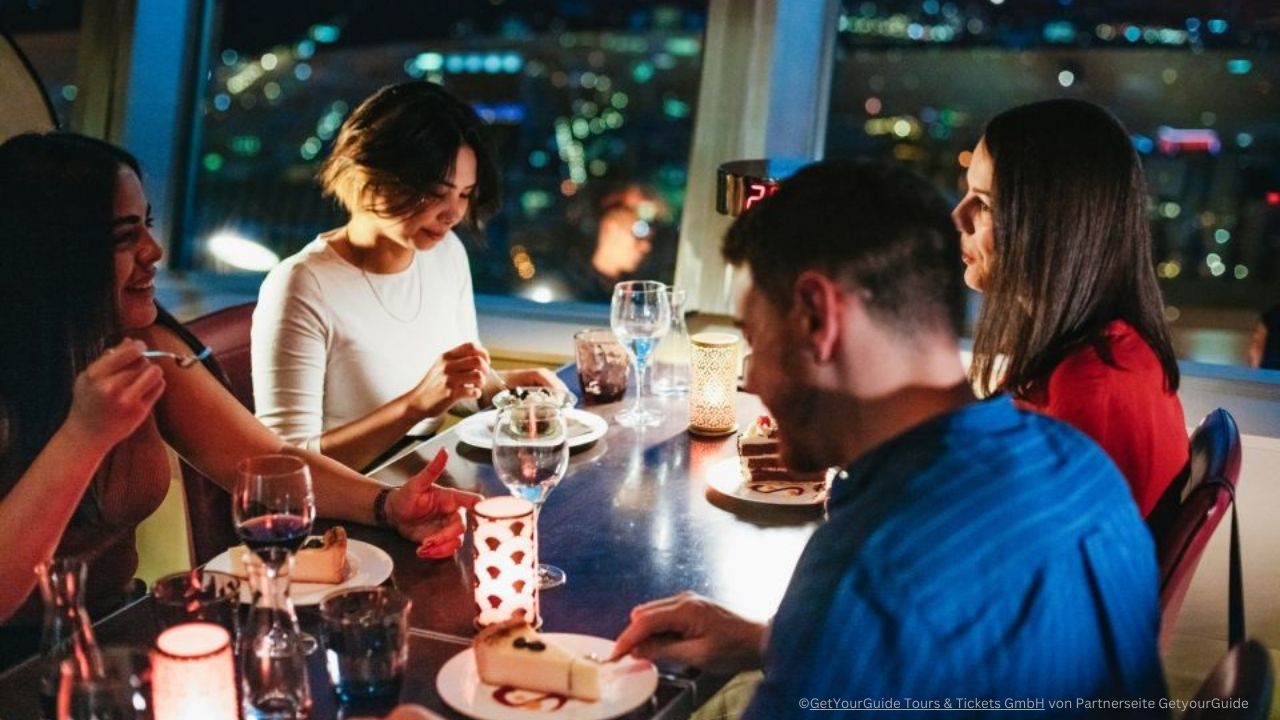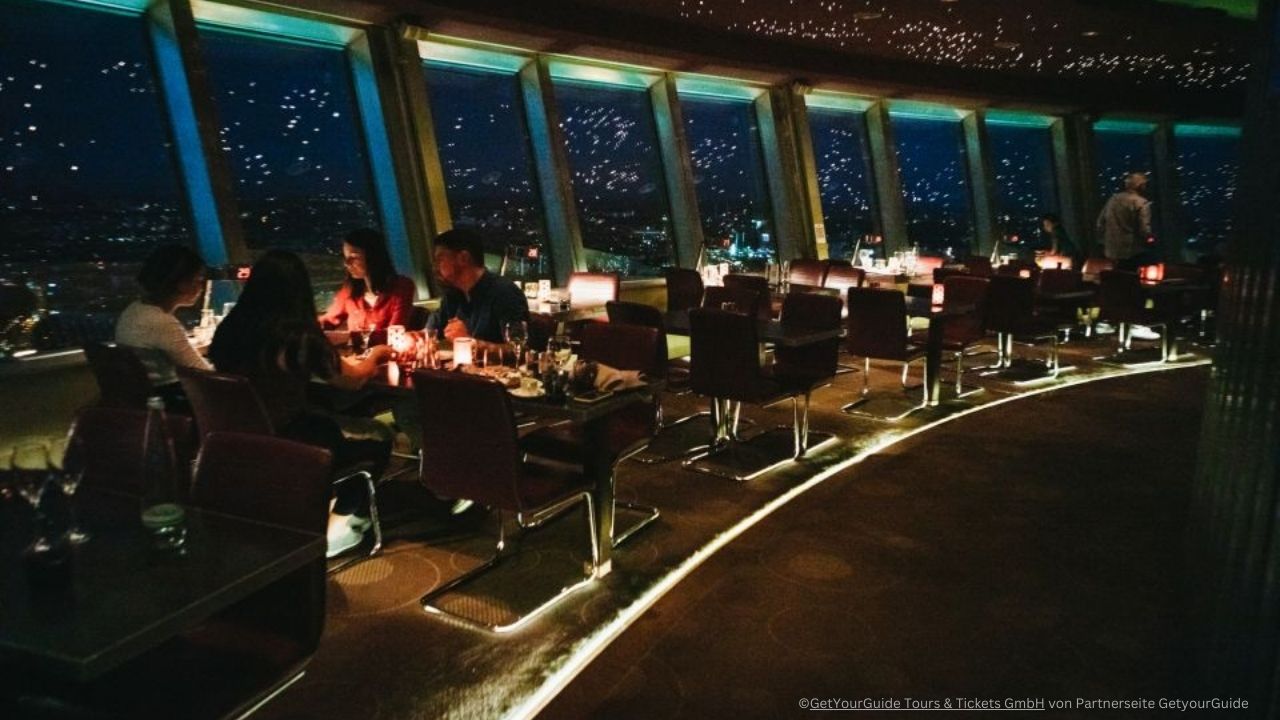 Images and information from the partner site GetYourGuide.
Book more fascinating Berlin activities here!