Experience a cool 2-hour-long city tour in a VW Bulli.
Services - from 39 €
Including Tour guide and journey in a VW T1 Samba bus
Book tour HERE
2-Hour Sightseeing Tour Berlin in classic VW Bus
Experience Berlin through the 21 windows of the vintage bus. Enjoy an exceptional and exclusive sightseeing tour in the legendary VW T1 Samba bus. Discover the history of almost 50 sights of Berlin in two hours.
A photo booklet, which is tailored to the individual locations of the tour, gives you an exciting impression of the past and the interior of the various sights during the journey, thus completing the overall picture.
Weather
At a glance
2-Hour Sightseeing Tour Berlin in classic VW Bus from 39 €
• Journey in a VW T1 Samba bus with 6 other people max
• Photo booklet (during the drive)
from € 39
book tour HERE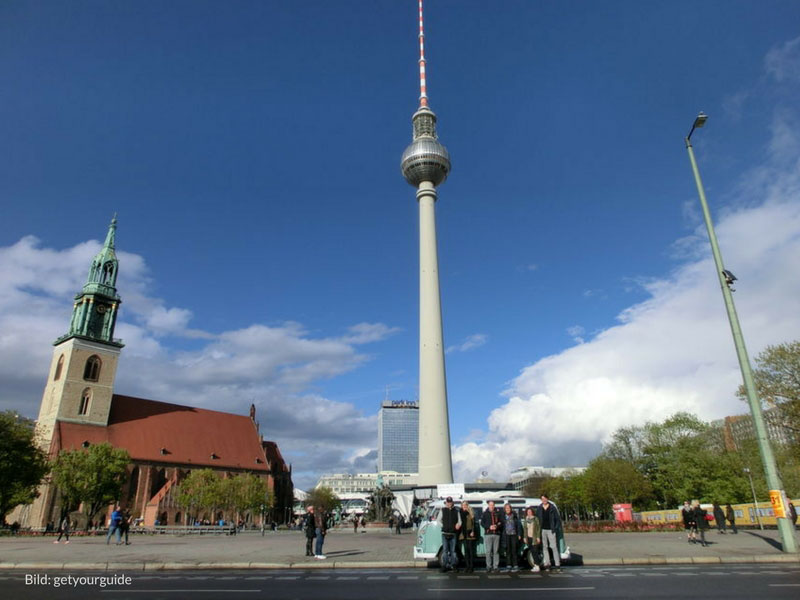 Sights, tours and tickets ... on Tripadvisor.
Brandenburg Gate, Reichstag Building, Pergamon Museum and many other landmarks & sights make a visit to Berlin unique.
Here you can find Berlin tickets.
Book a guided tour
Our Berlin tip:
If you are in Berlin and have already visited all the sights, then take the opportunity to take a walk and simply visit this almost endless open-air gallery with impressive graffiti artworks. After all, Berlin is a center of street art and should not be missed!
More information can be found here.