Imagine floating 150 meters above Berlin, inside one of the world's largest helium balloons. This is no daydream, but an extraordinary adventure offered by the Hi-Flyer at Checkpoint Charlie. You'll experience Berlin as few people do – from a bird's-eye view, quietly observing the lively city below.
Climb aboard the gondola and gently ascend into the skies. The balloon is filled with non-flammable helium, securely tethered to the ground by a steel cable, ensuring a safe and controlled flight. With room for up to 30 passengers, the Hi-Flyer operates all year round, from the first light of dawn until dusk.
As you ascend, the city's most iconic landmarks reveal themselves. Witness the Brandenburg Gate, Potsdamer Platz, and Reichstag from a perspective that will redefine your understanding of these historical sites.
This unforgettable journey takes place right in the heart of Berlin. From Checkpoint Charlie, the Hi-Flyer balloon towers above the high-rises surrounding the Sony Center. On a clear day, your sight stretches to distant boroughs, from Marzahn to Spandau, Neukölln to Köpenick. The surrounding landmarks like the former Tempelhof Airport, Gendarmenmarkt, Friedrichstraße, Tiergarten, and even the distant Müggelberge and Teufelsberg hills are within sight.
The Hi-Flyer at Checkpoint Charlie offers not only a unique perspective on historical Berlin but a spectacular view of Europe's vibrant heart. Both the balloon and the viewing gondola are securely fastened with a steel cable and tethered firmly to the ground. Join us for an experience that takes Berlin sightseeing to new heights.
Address, opening hours…
Adress: Zimmerstraße 100, 10117 Berlin
Opening Hours: Monday to Sunday, from 10:00 in operation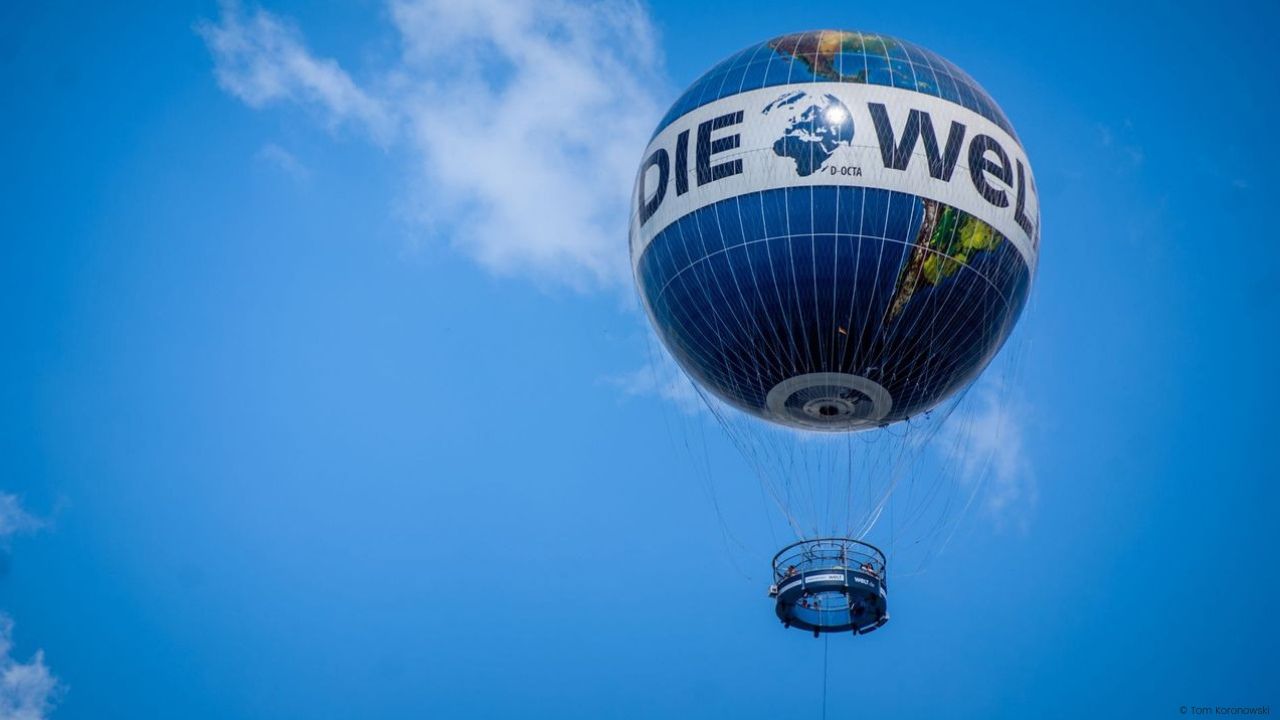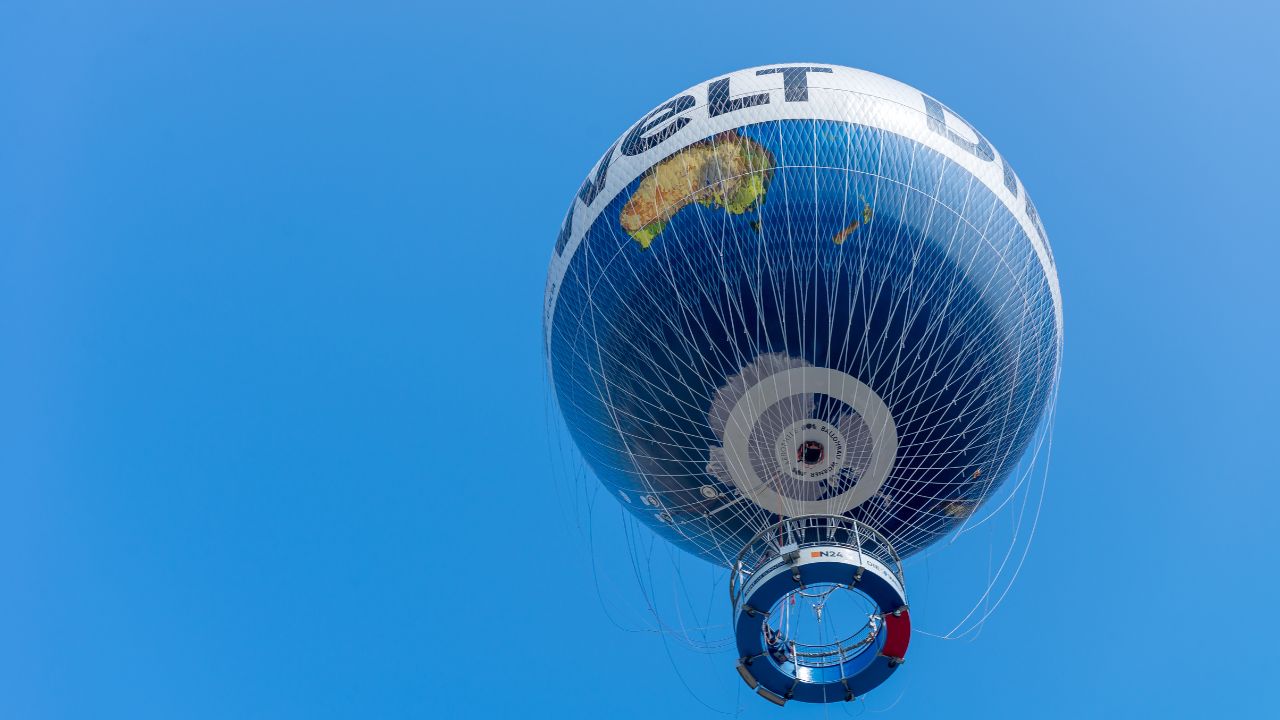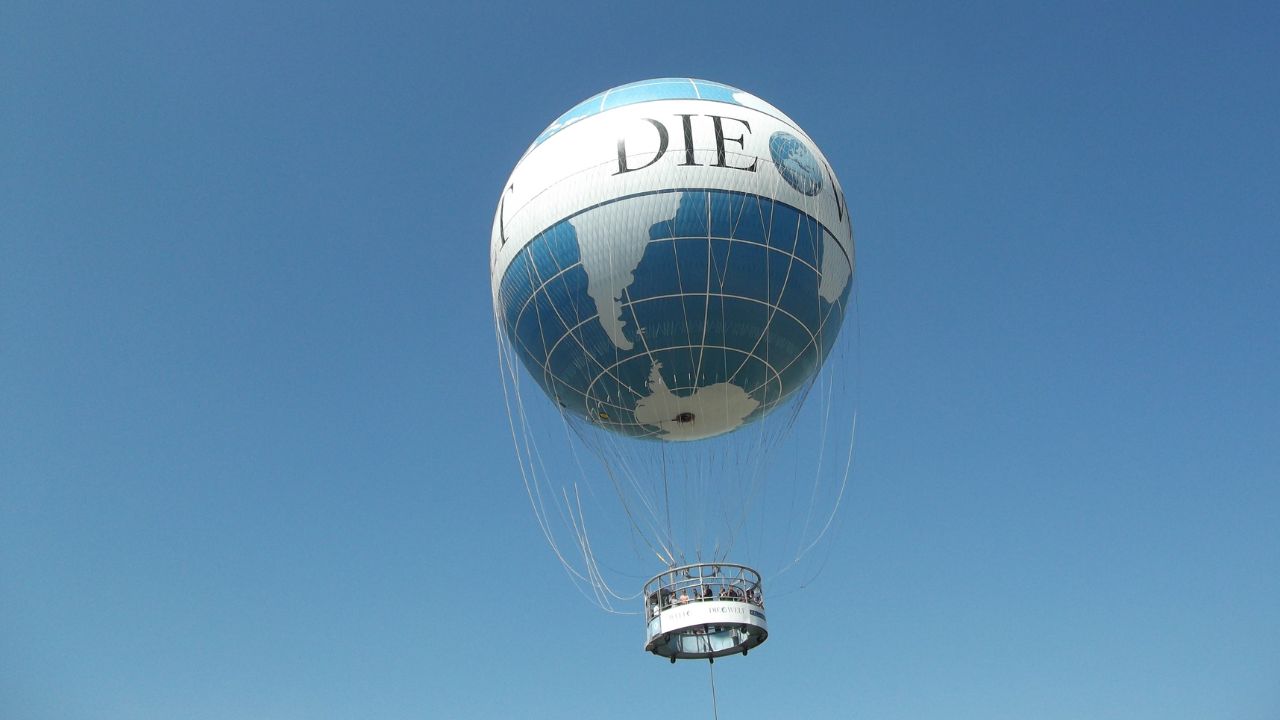 SuperTravel brings you fantastic travel deals right to your fingertips via SMS, Messenger, and WhatsApp. Explore exciting destinations at great prices like never before!