Embark on an enriching journey through the ages with a visit to Berlin's Pergamon Museum, home to a multitude of captivating collections.
Services - from €12
Including Skip-the-line entry ticket, Audio guide
Pergamon Museum Berlin Tickets
The Pergamon Museum, in the heart of Berlin's Museum Island, is renowned for its distinct sections showcasing a range of historical artifacts and architectural splendors.
Dive into the world of antiquity and explore the illustrious Pergamon antique collection, one of the globe's most significant compilations of Greek and Roman art. Discover treasures like the magnificent Market Gate of Miletus, a striking example of Roman architecture dating back to around 100 AD. Please note, the Pergamon Altar, another museum's treasure, will remain inaccessible due to renovation works until at least 2024.
The Middle East Museum, another significant section of the Pergamon, offers a unique look at the vast cultural history spanning 6,000 years from civilizations like Mesopotamia, Assyria, and Anatolia. Stand in awe before the vibrant reconstruction of the Ishtar Gate and the Processional Way of Babylon from the era of Nebuchadnezzar II, among the museum's 270,000 artifacts. Furthermore, don't miss the chance to admire some of the earliest examples of Cuneiform script on clay tablets from Uruk.
Lastly, the Museum for Islamic Art presents an impressive selection of masterpieces of applied art and archaeological relics from Muslim, Christian, and Jewish communities dating from the 8th to 19th century. Be ready to marvel at the intricately decorated stone facade of the Mshatta palace and the famed Aleppo Room with its vibrantly painted wall paneling.
Despite the ongoing redevelopment aimed at further enhancing the museum's appeal, the majority of its collections remain open, ensuring a delightful experience for all visitors.
Weather
At a glance
 Pergamon Museum Berlin Tickets from €12
• Entry ticket for the Pergamon Museum
• Access to the Museum of Islamic Art
• Access to the Middle East Museum
• Audio guide in English and German
from €12
Berlin: Pergamon Museum Entrance Ticket - book here!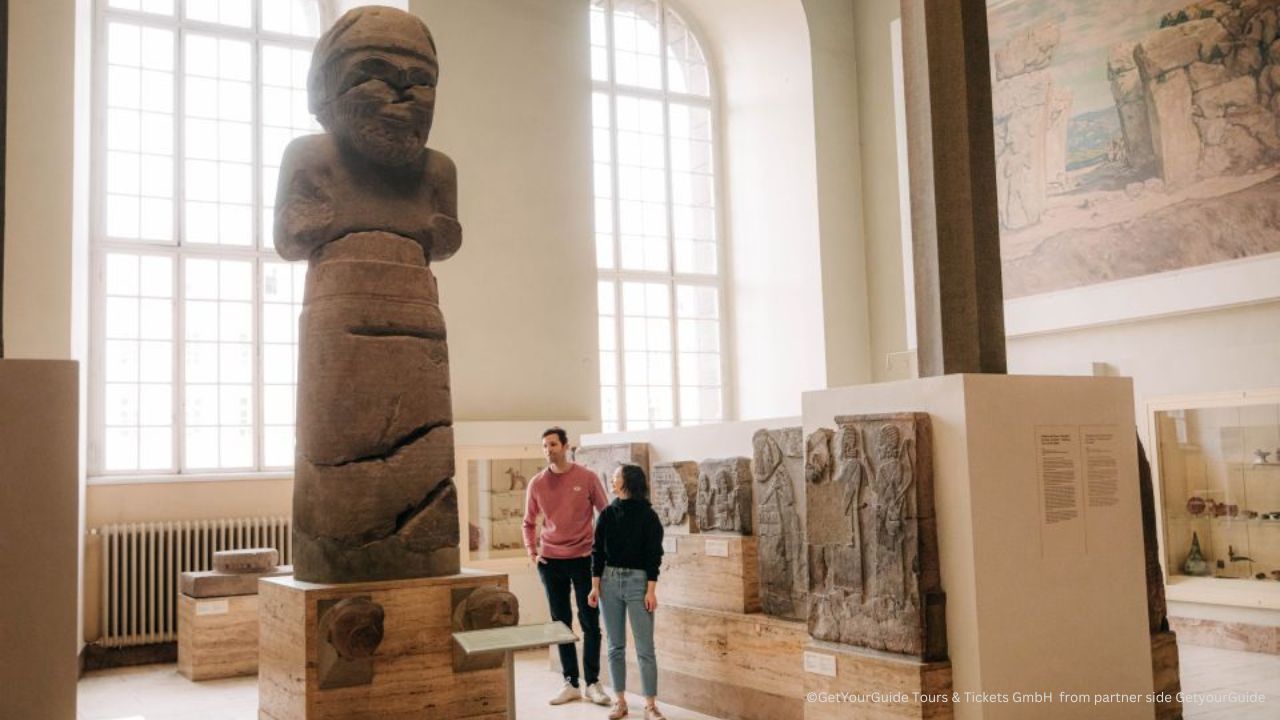 Images and information from the partner site GetYourGuide.
Book more fascinating Berlin activities here!