Discover Berlin's iconic TV Tower from a new perspective with a visit to its rotating Sphere restaurant, where an inner circle table will be reserved exclusively for you. Follow this unique dining experience with an excursion to the observation deck, providing unparalleled vistas of Berlin's skyline.
Services - from €24.50
Including tickets, table reservation, Wi-Fi
Sphere Restaurant & Panoramic Views: Berlin's TV Tower Experience
Bypass the long queues at Berlin's TV Tower and settle into a delectable meal at the revolving Sphere restaurant. Post-dining, immerse yourself in the panoramic views of the city from the famous observation deck.
Embark on a journey to the Sphere restaurant, located 4 meters above the observation deck. Here you can revel in the exclusive reservation of an inner circle table for a maximum duration of 2 hours (please note that food and drinks are not included)
Subsequently, feast your eyes on the panoramic cityscape, spotting well-known landmarks like Alexanderplatz and the Brandenburg Gate from an elevated perspective. Witness the architectural prowess of the TV Tower, built between 1965 and 1969 under the supervision of the German Democratic Republic's administration. Experience the thrill of looking down upon the city from an impressive 203 meters above street level.
Weather
At a glance
Priority entrance and restaurant in the Berlin TV tower from €24.50
• Fast track ticket for the elevator
• Inner circle table reservation at the restaurant
• Free Wi-Fi
from €24.50
Berlin: TV Tower Restaurant Inner Circle Ticket & Fast View - book here!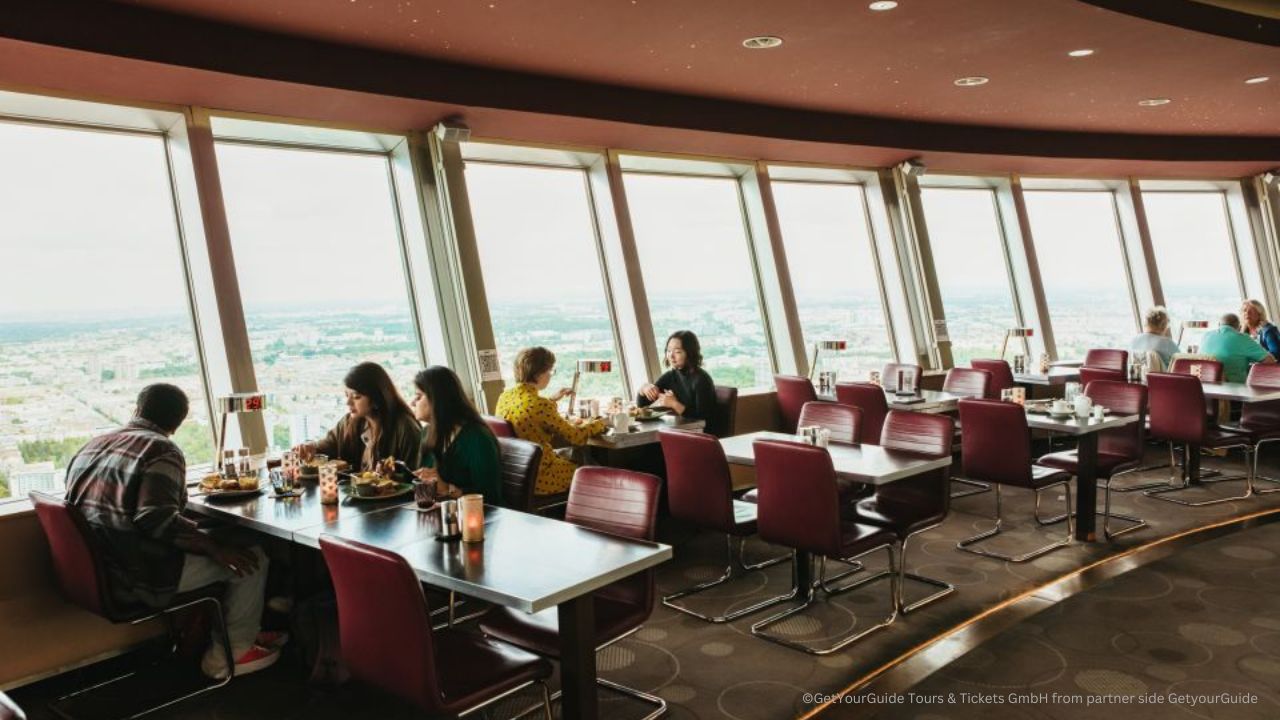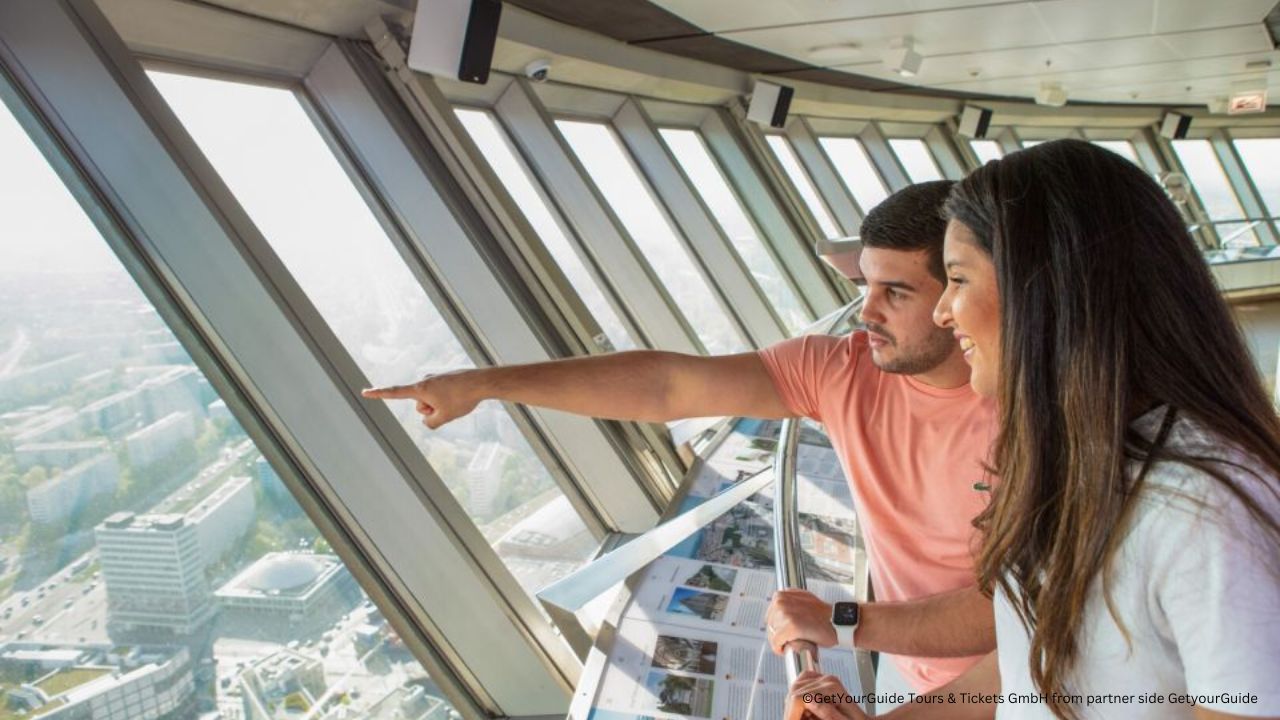 Images and information from the partner site GetYourGuide.
Book more fascinating Berlin activities here!