Immerse yourself in Berlin's chilling past with a visit to the Berlin Dungeon, an eerie historical experience that brings 600 years of the city's haunting history to life.
Services - from €28
Including Priority admission
Visit Berlin Dungeon Berlin
Equipped with an entrance ticket, journey through the murky annals of Berlin's past, guided by a troupe of talented actors and enveloped in stunning 360-degree sets complemented by striking special effects.
As you venture through the Berlin Dungeon, you will encounter characters that are chillingly realistic, resurrected from the city's dark history. Hear the blood-curdling tales of the city's infamous traitors, witches, and notorious serial killers. Explore the mysterious legend of the ominous White Lady, traverse through the labyrinthine maze of the Hohenzollern, and come face-to-face with the chilling figure of Carl Großmann, Berlin's most notorious serial killer.
During your trip, you will also experience the grim reality of the Black Death as depicted by the Plague Doctor, who takes morbid pleasure in demonstrating the horrific effects of the disease. Prepare yourself to mount a defense in the High Court and plan a thrilling escape through secret underground passages.
The climax of your journey through the Berlin Dungeon culminates in one of the city's most terrifying attractions – exitus, the highest indoor free-fall tower in Berlin. As you plummet into the abyss, you encapsulate the essence of Berlin's history, from the medieval period right through to the 20th century.
The Berlin Dungeon is an extraordinary adventure that transports you back in time, immersing you in the city's history in a way you have never experienced before. With stories brought vividly to life by professional actors and enhanced by special effects and stages, the Berlin Dungeon offers a thrilling ride through time, stirring the spirits of the city's past.
Weather
At a glance
Visit Berlin Dungeon from €28
• Priority admission to the Berlin Dungeon
from €28
Berlin Dungeon: Entrance Ticket - book here!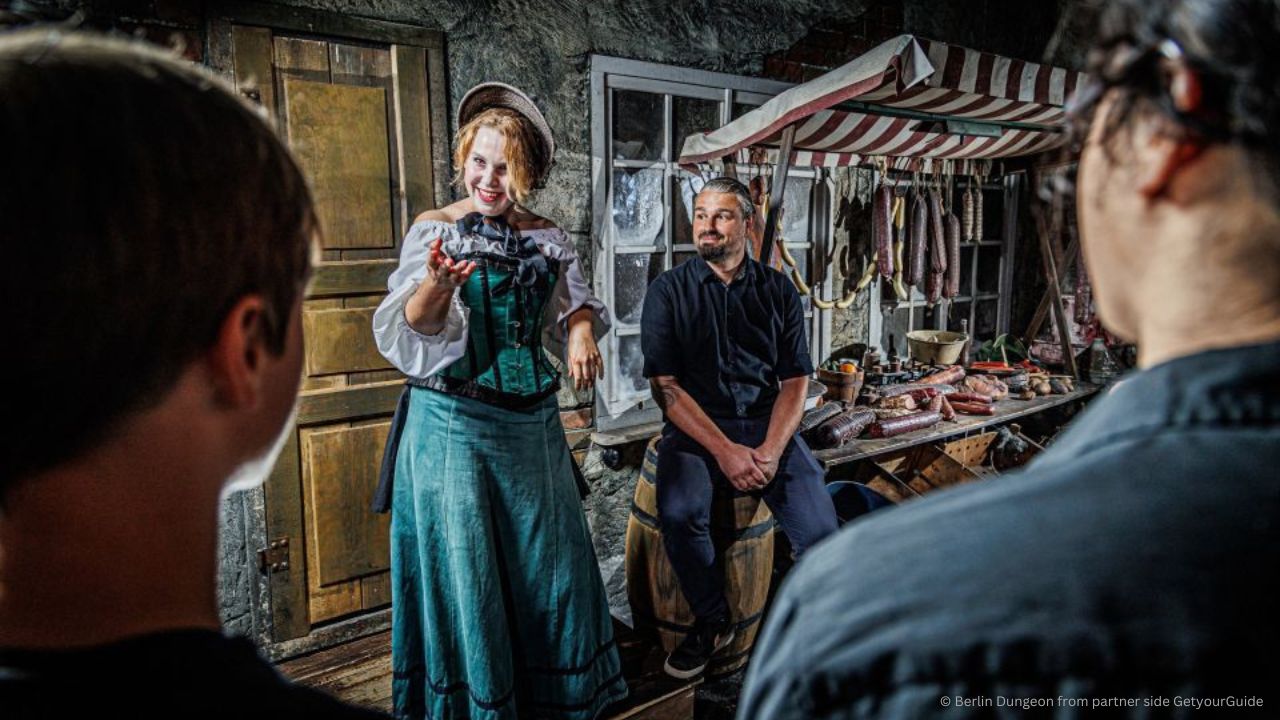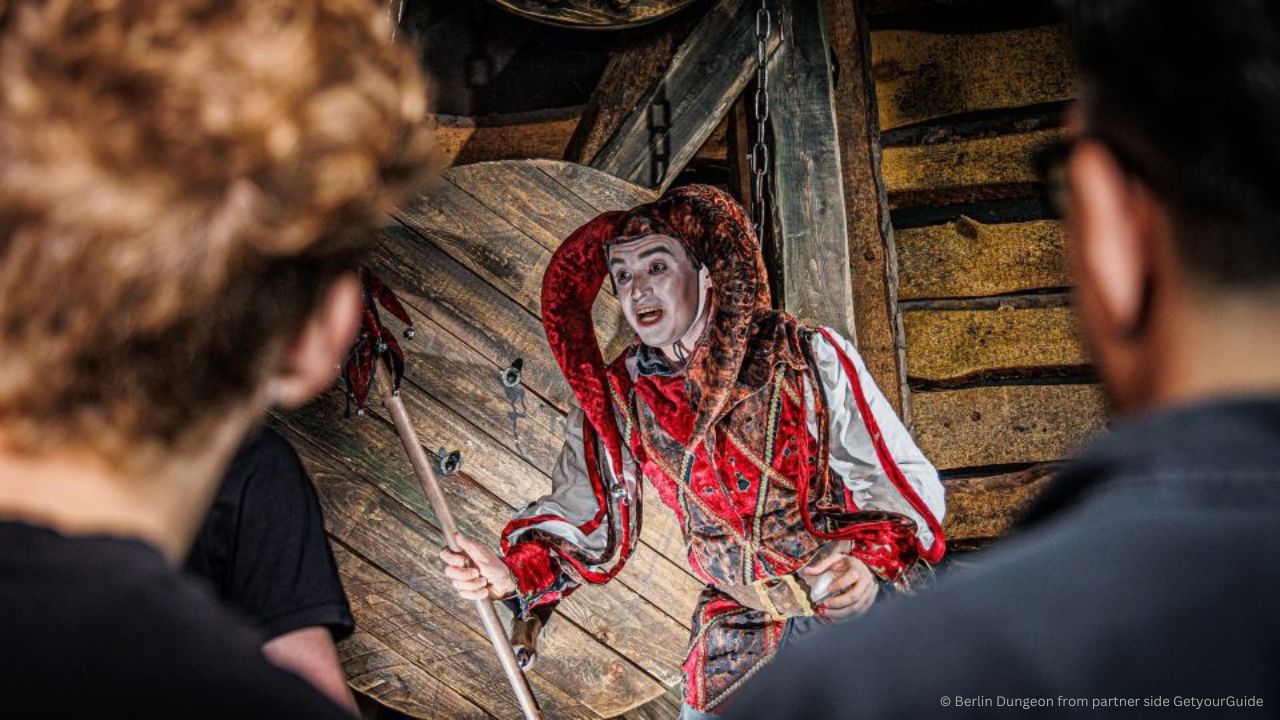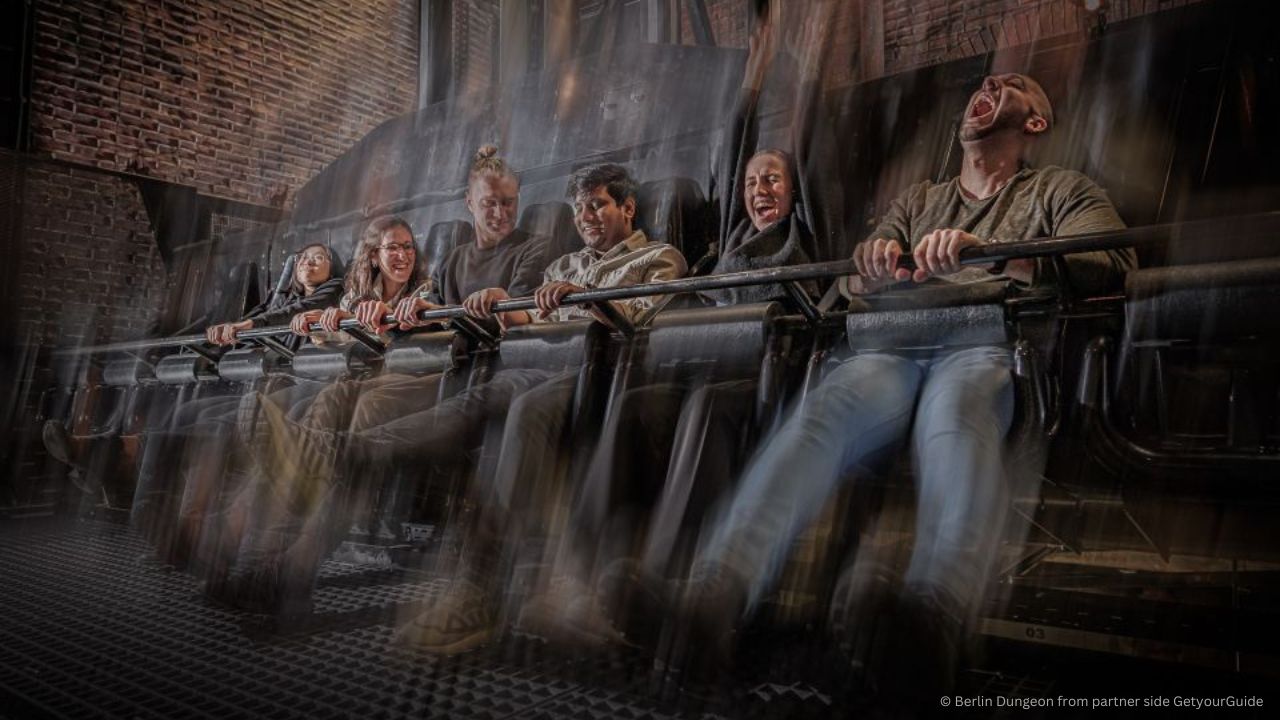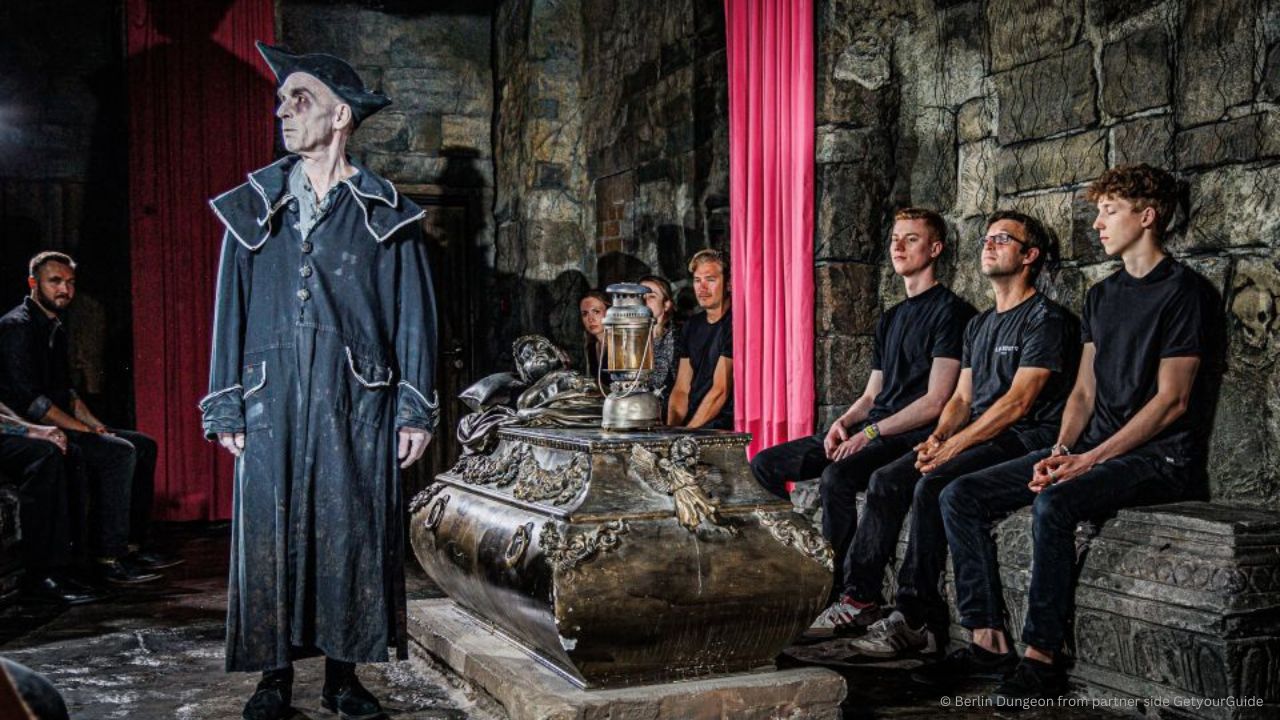 Images and information from the partner site GetYourGuide.
Book more fascinating Berlin activities here!