If you're seeking a unique experience in the heart of Berlin, a lunch reservation at the Käfer Rooftop Restaurant, located in the historic Reichstag building, should be at the top of your list. From this vantage point, you can appreciate panoramic views of Berlin while indulging in a delectable three-course meal.
Services - from €66
Including entry to the Reichstag building, a 3-course lunch
Lunch on the roof of the Berlin Reichstag
Perched atop the Reichstag, Berlin's renowned parliamentary building, Käfer restaurant offers an unparalleled dining experience. It is the only restaurant in a parliamentary building worldwide that is open to the public, making your lunch date here truly special. A reserved table awaits you as you ascend to this remarkable venue.
The menu at Käfer Rooftop Restaurant features a variety of German culinary delights. Start your dining journey with a seasonal appetizer, capturing the essence of Berlin's local produce. Then, choose from an array of main courses, which include choices for meat-lovers, pescatarians, and vegetarians alike. All main courses are complemented by an assortment of seasonal side dishes, ensuring a well-rounded culinary experience.
Your meal culminates with a delightful dessert, the perfect sweet note to a memorable lunch. After your meal, the opportunity to explore the architectural marvel of the Reichstag's glass dome is yours. Take your time to marvel at its intricacy and appreciate the stunning views of Berlin from this unique perspective.
Lunch at Käfer Rooftop Restaurant in the Reichstag, Berlin, is more than just a meal. It is an enriching cultural and gastronomical journey that leaves you with a deeper appreciation of Berlin's history and culinary scene.
Weather
At a glance
Lunch on the roof of the Berlin Reichstag from €66
• Reserved entry to the Reichstag building
• able reservation at the rooftop restaurant
• 3-course lunch
• 1 glass of Gio Secco
from €66
Berlin Reichstag: 3-course lunch - book here!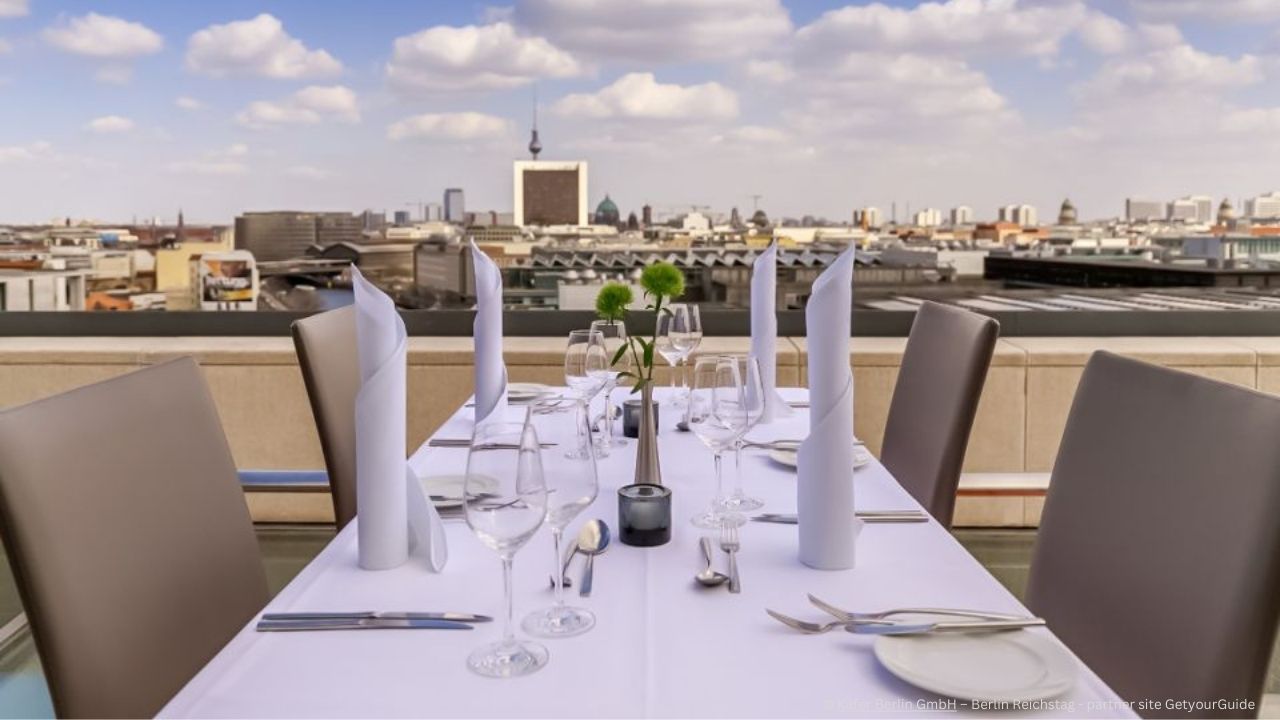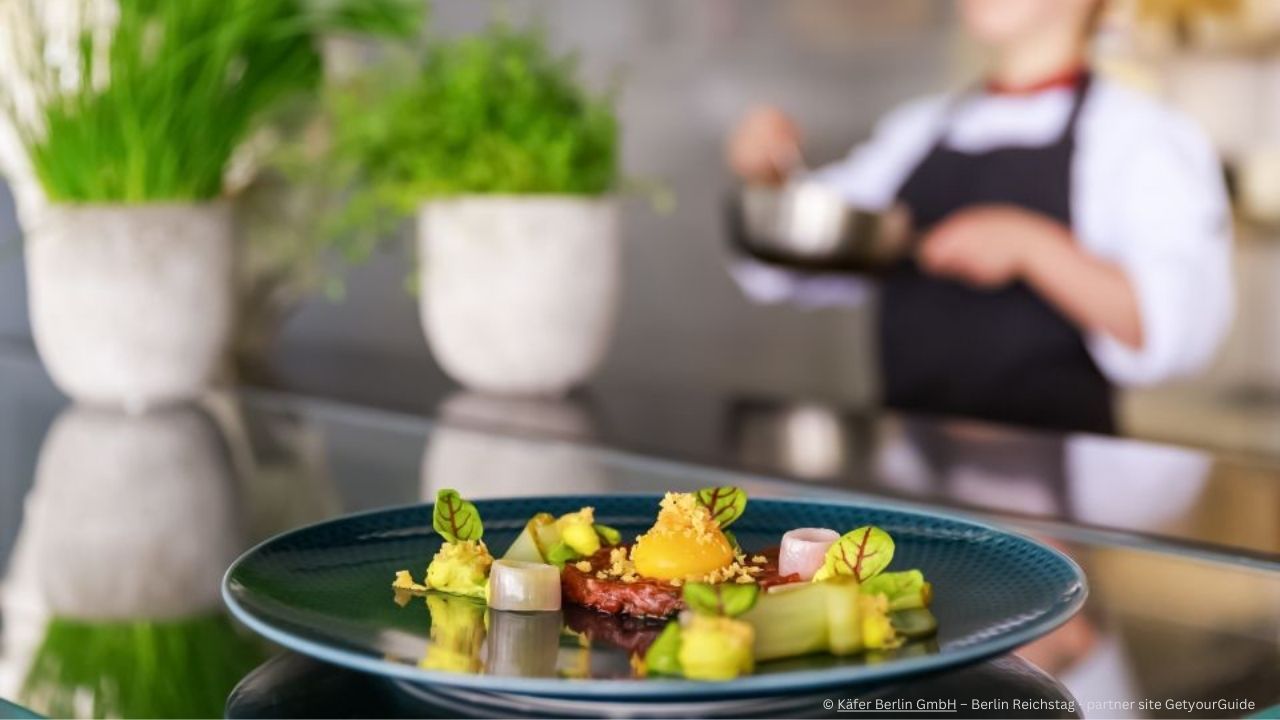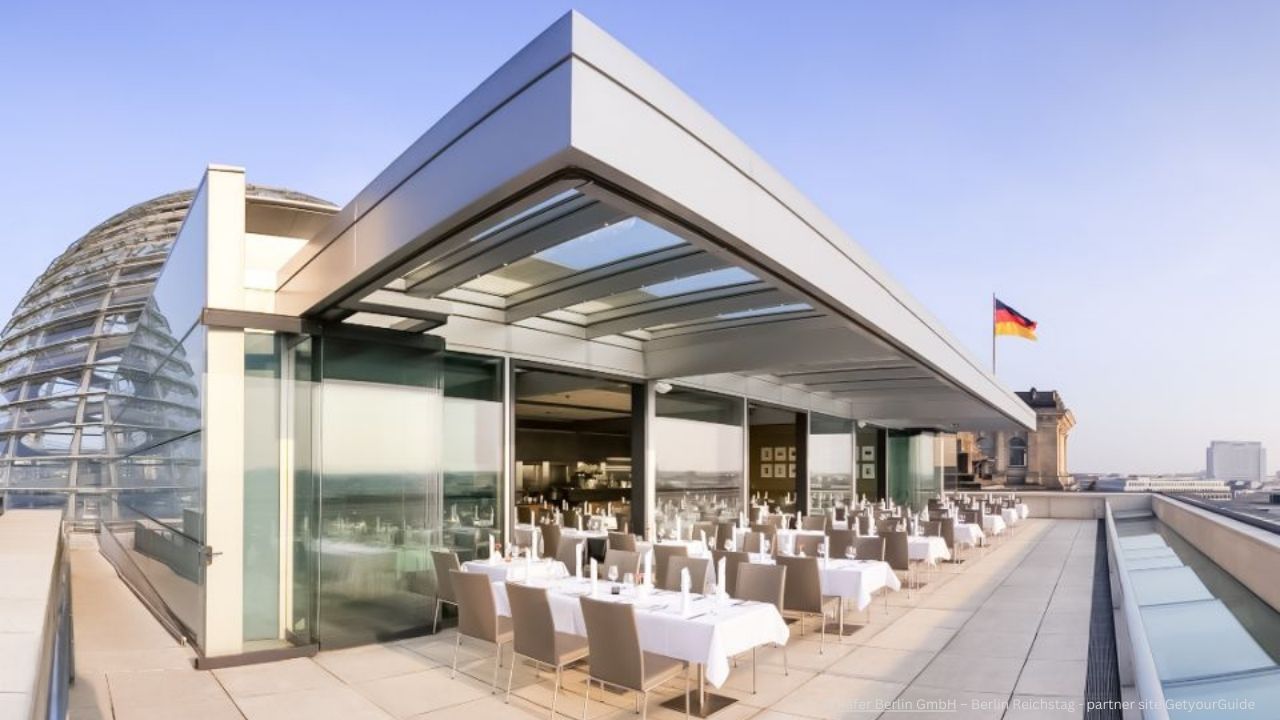 Images and information from the partner site GetYourGuide.
Book more fascinating Berlin activities here!