The Berlin Reichstag, an iconic symbol of German unity, offers more than just political history. The Käfer restaurant, nestled on its rooftop, promises an unforgettable culinary experience.
Services - from €115
Including entry to the Reichstag building, a 3-course dinner
Dinner at the roof of the Berlin Reichstag
As the sun sets over Berlin, the Reichstag building, home to the Bundestag, Germany's parliament, transforms into a beacon of the city. Embarking on an elevator ride to the top, you reach the Käfer restaurant. Here, a unique fusion of history, architecture, and gastronomy unfolds.
Witness the magnificence of Berlin's skyline through the Reichstag's glass dome. As you settle into your table, the city lights begin to twinkle, setting the stage for an enchanting evening. The Käfer restaurant, perched atop the Reichstag, not only offers panoramic views but also an exquisite four-course meal that reflects the rich tapestry of German cuisine.
From a seasonal salad starter to a choice of delectable main courses featuring meat, fish, and vegetarian options, each dish is a testament to German culinary finesse. The meal concludes with a heavenly dessert, perfectly complementing the breathtaking views of Berlin at night.
Indeed, a dinner at the rooftop Käfer restaurant in the Berlin Reichstag is more than just a meal—it's a journey through the heart of Berlin, a city where history, culture, and culinary excellence converge.
Weather
At a glance
Dinner on the roof of the Berlin Reichstag from €115
• Reservation for entry to the Reichstag building
• Table reservation at the rooftop restaurant
• 4-course dinner
• Apéritif of the month
• Small mineral water and coffee/tea
from €115
Berlin Reichstag: 4-course dinner - book here!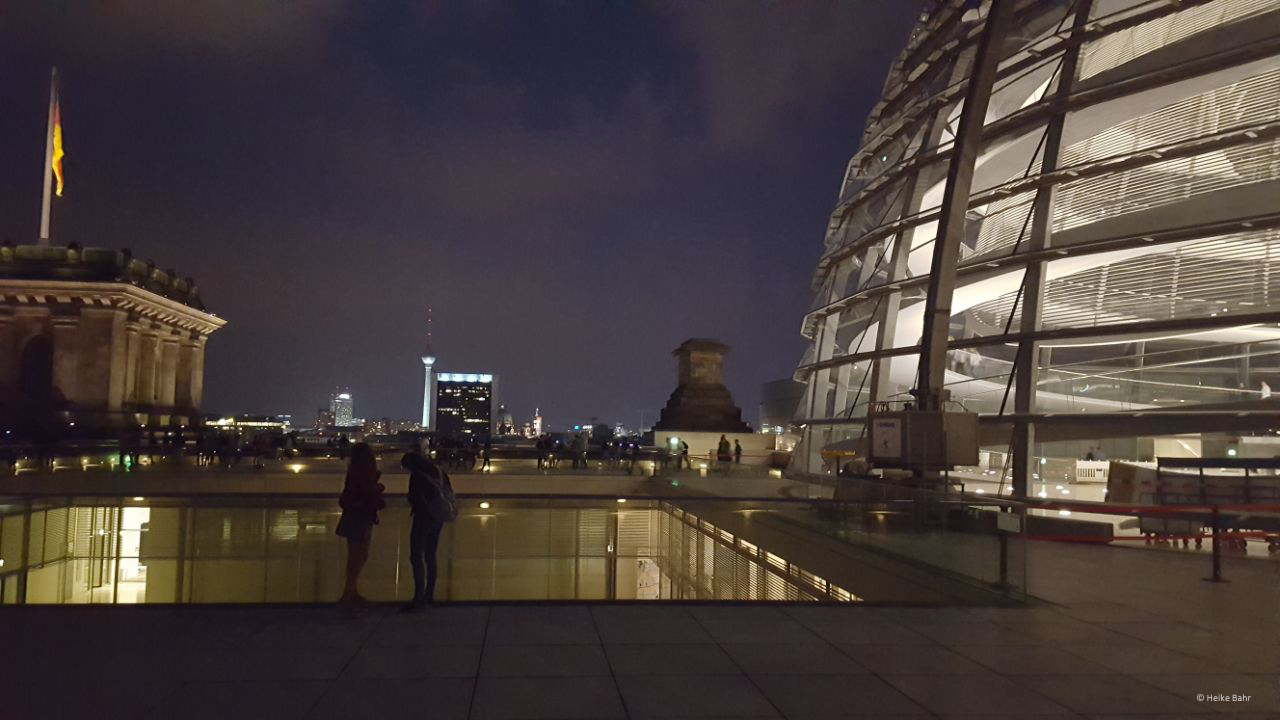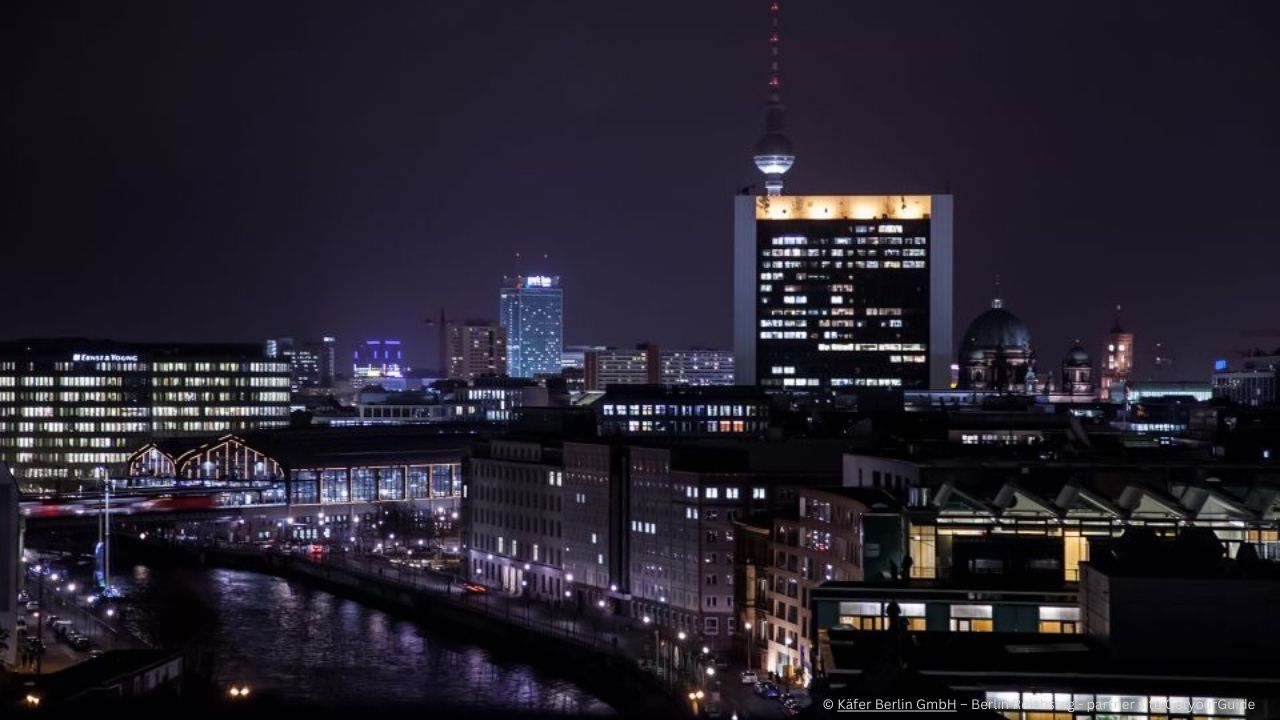 Images and information from the partner site GetYourGuide.
Book more fascinating Berlin activities here!