Step into a version of Berlin that's frozen in time at THE WALL, a panorama installation by renowned artist Yadegar Asisi. This immersive experience vividly reconstructs daily life in the Kreuzberg district during the 1980s, offering a compelling window into the past.
Services - from €11
Including a ticket to the Assisi Panorama Berlin
The Wall Assisi Panorama Berlin 
Rediscover the historic era of the Berlin Wall through the lens of the Asisi Panorama. The installation allows you to take in the larger-than-life panorama from a 4-meter-high visitor's platform. Step onto the platform and find yourself transported back to an average autumn day in the 1980s, providing a glimpse of life lived in the looming shadow of the Berlin Wall.
The Panorama doesn't merely provide a snapshot of Berlin's past; it is an artistically meticulous representation of life during a pivotal era in history. It offers a visceral insight into Kreuzberg – a vibrant neighborhood in West Berlin, known as SO 36, that led an alternative lifestyle. Despite being physically separated from East Berlin by the Wall, it was metaphorically a mere stone's throw away.
The experience extends beyond the vista of everyday life. From the visitor's platform, witness the chilling reality of the so-called "Death Strip" and border facilities. You'll gain a firsthand understanding of how life was alarmingly commonplace, yet gruesomely overshadowed by the omnipresent Wall.
In addition to the immersive panorama, the exhibition hosts a documentary that provides a more profound understanding of the artistic process. Journey with Yadegar Asisi as he navigates from the conception of his initial ideas through to the final creation of the Panorama. By the end of your day-long experience, you'll not only appreciate Berlin's history but also the artistic genius of Yadegar Asisi.
Weather
At a glance
The Wall Assisi Panorama Berlin from €11
• Ticket to the Assisi Panorama Berlin
• Free key folder with extra information
from €11
THE WALL: asisi Panorama Berlin Ticket - book here!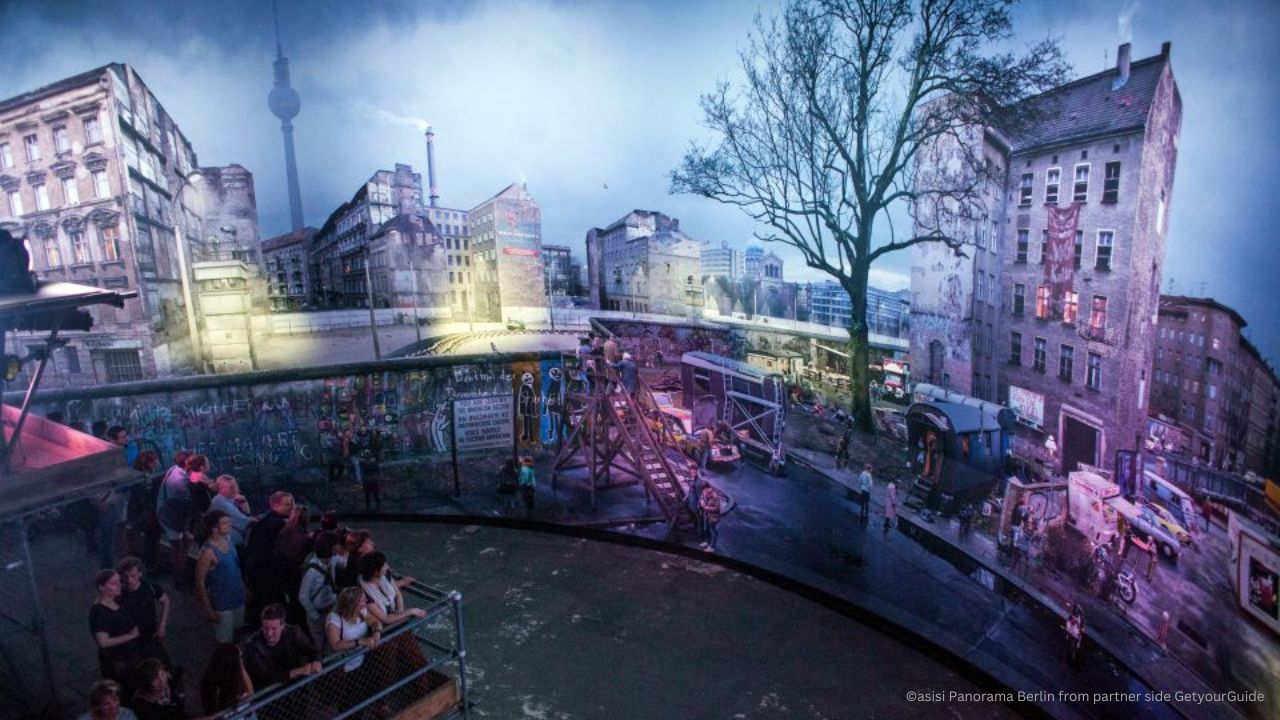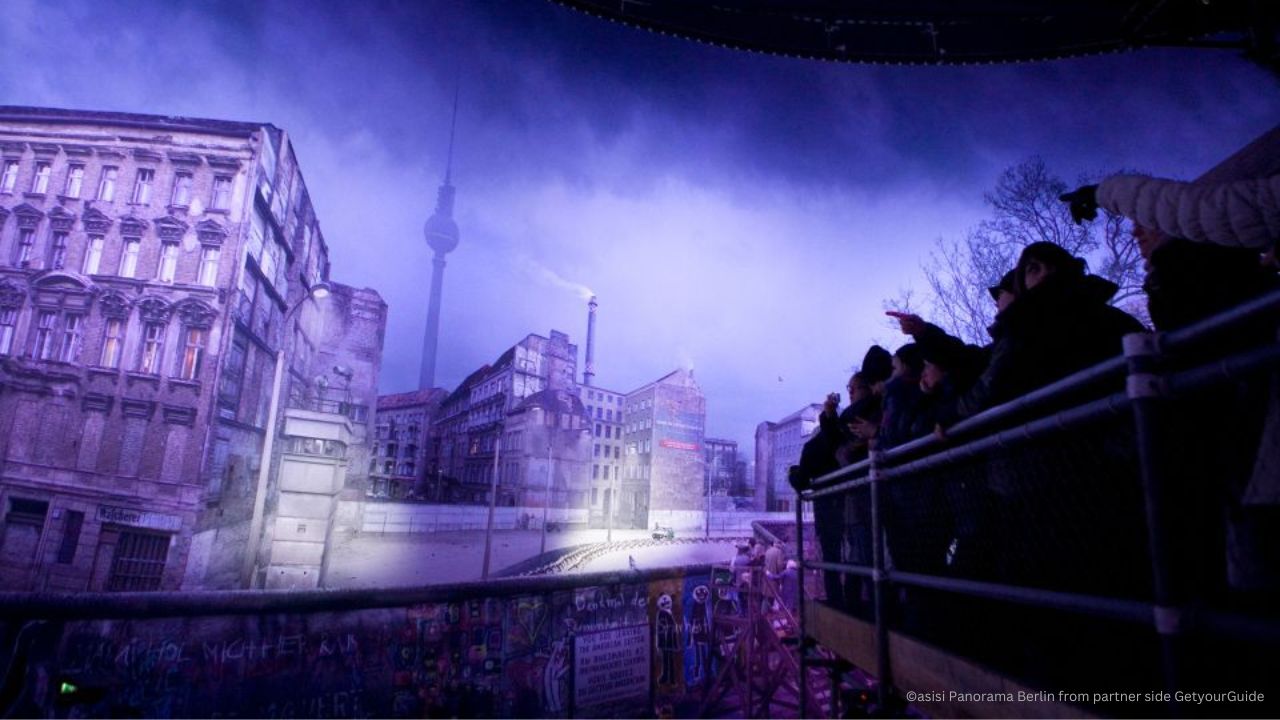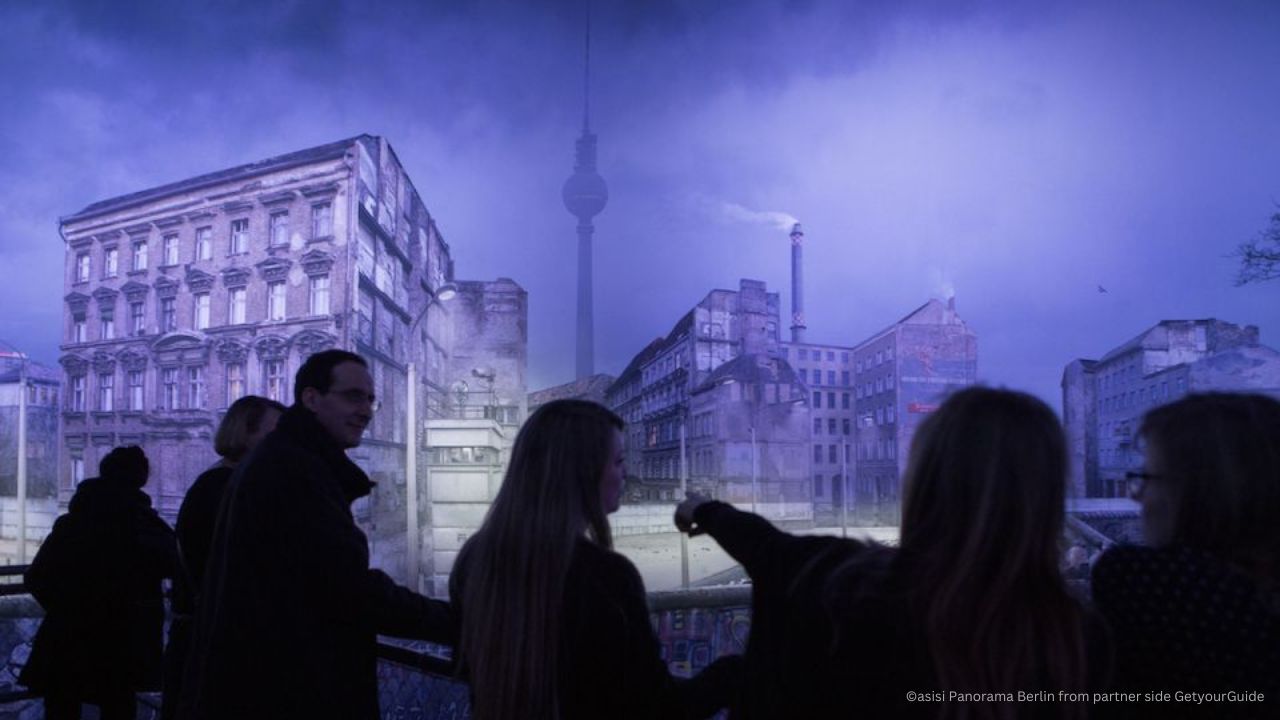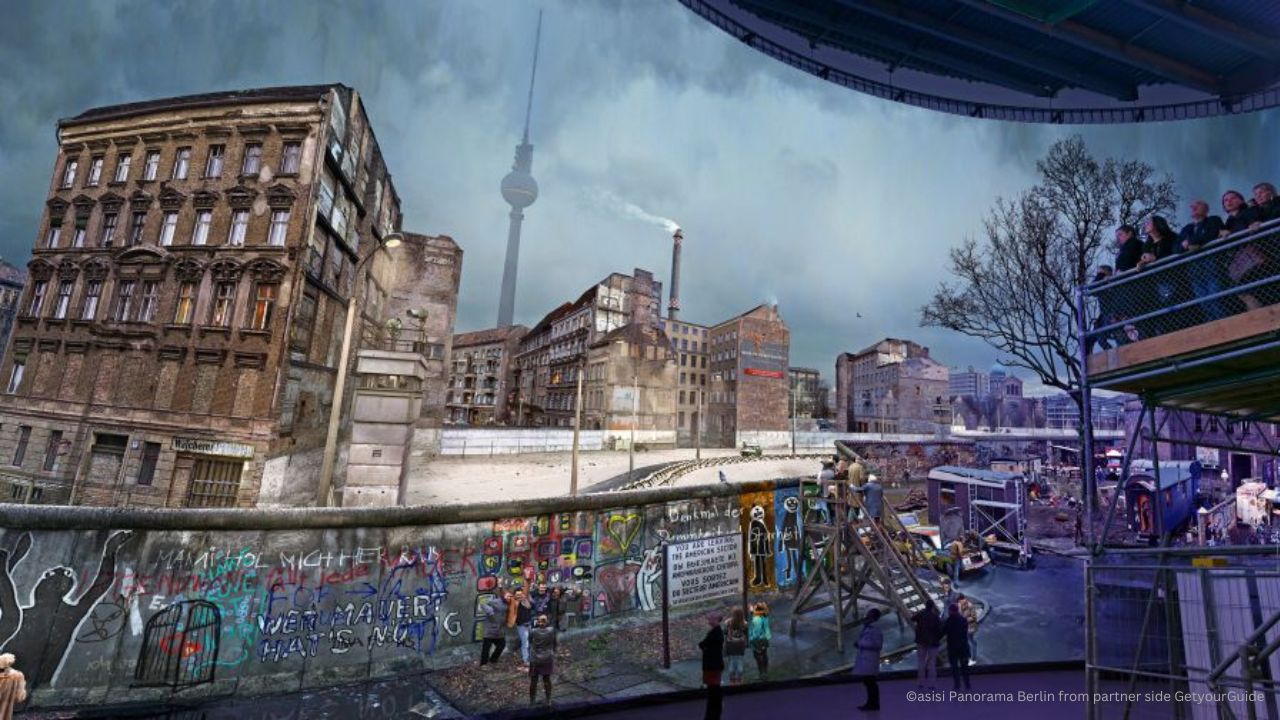 Images and information from the partner site GetYourGuide.
Book more fascinating Berlin activities here!