Potsdam, a favorite destination for day trips from Berlin, offers a haven for cyclists, featuring numerous Prussian and Cold War landmarks nestled within lush parks and peaceful side streets. Embark on a 6.5-hour journey from Berlin to discover the myriad attractions of Potsdam.
Services - From €75
Including city guide, bike, train ride for you & bike round trip, entrance Cecilienhof and audio guide
Discover Potsdam: Royal Legacy, Historic Agreements, and Vibrant University Life
Appreciate the power, lifestyle, and grandeur of the Hohenzollern legacy Understand the impact the Potsdam Agreement had on Europe Explore the vibrant university city of Potsdam Start the tour at the main entrance of the TV Tower in Alexanderplatz. From there, take the train to Potsdam. Once there, you will leisurely explore the various palaces and gardens of Potsdam and Sanssouci, covering about 10 miles (ca. 16 km) in roughly 4.5 hours.
Explore the Prussian palace complex of Sanssouci, home to the famous Orangerie, two palaces, as well as many beautiful gardens, parks, and buildings. Then make your way through Potsdam's historic center, including the Dutch Quarter and Potsdam's own Brandenburg Gate.
In the New Gardens, see the fantastic Marble Palace, before going to Cecilienhof, where Truman, Stalin, and Churchill concluded the Potsdam Agreement.
Finally, explore the area's extensive Cold War history with a visit to the no-man's land between West Berlin and East Germany and over the Glienicke Bridge where Cold War spy exchanges routinely took place.
Weather
At a glance
Experience a bicycle tour through the gardens and palaces of Potsdam.
• Bicycle
• Train ride for you and your bike to and from Potsdam
• Entry to Cecilienhof Castle with audio guide, taxes, insurance
From €75
Gardens & Palaces of Potsdam Bike Tour from Berlin - book here!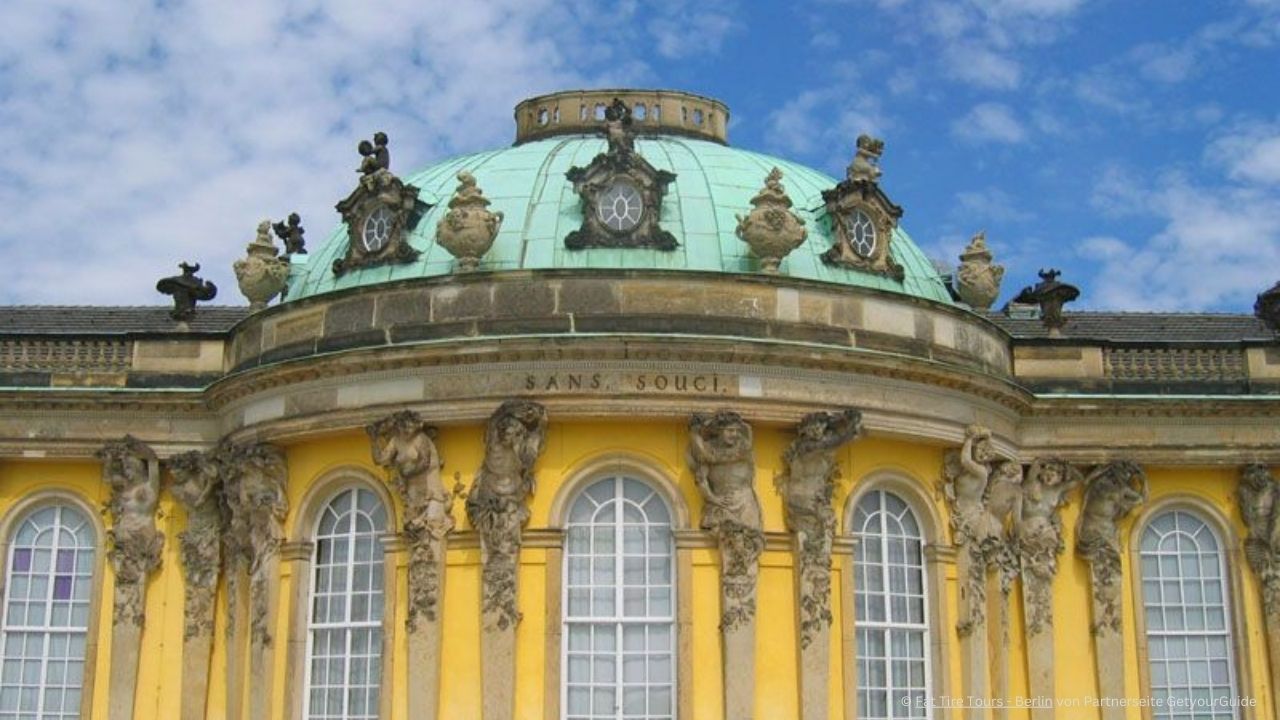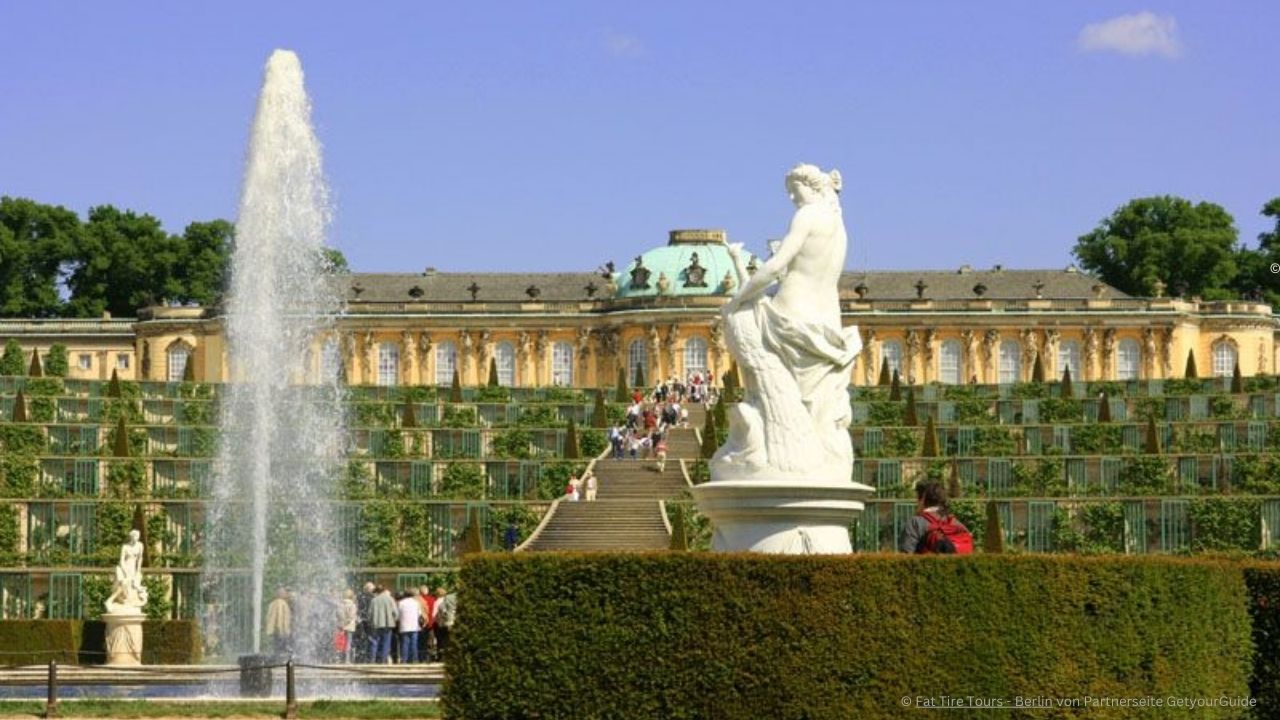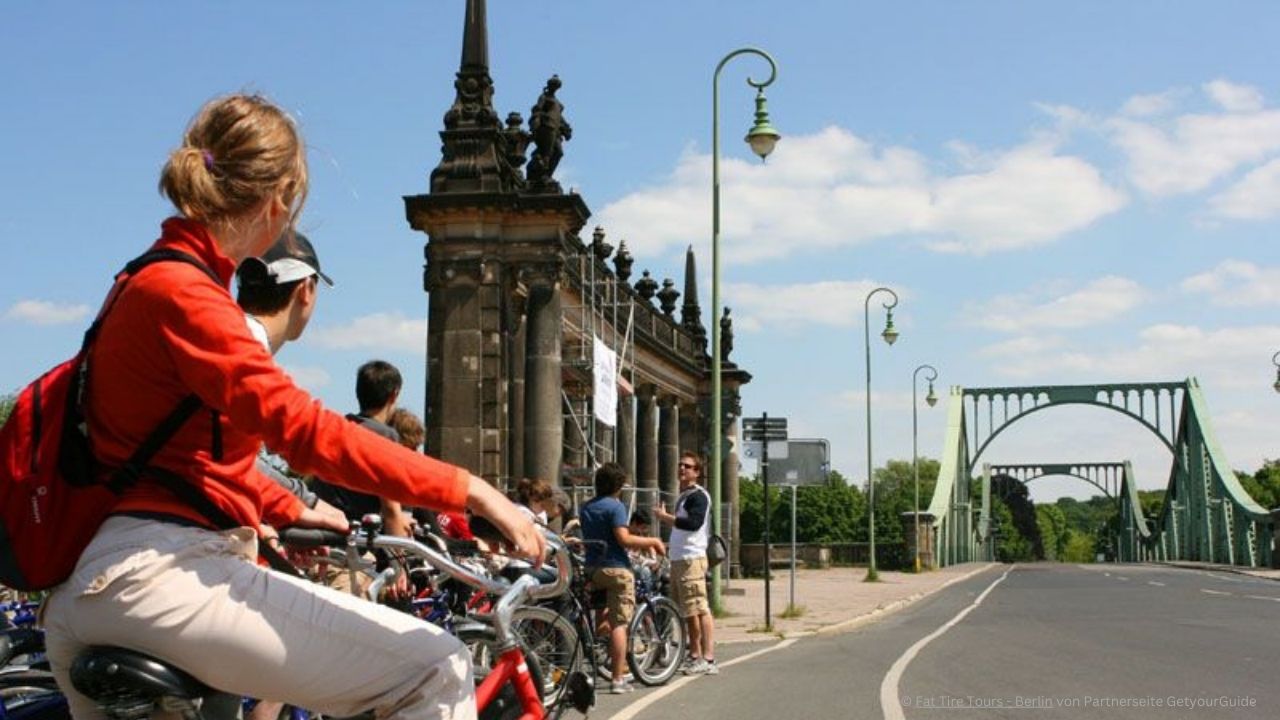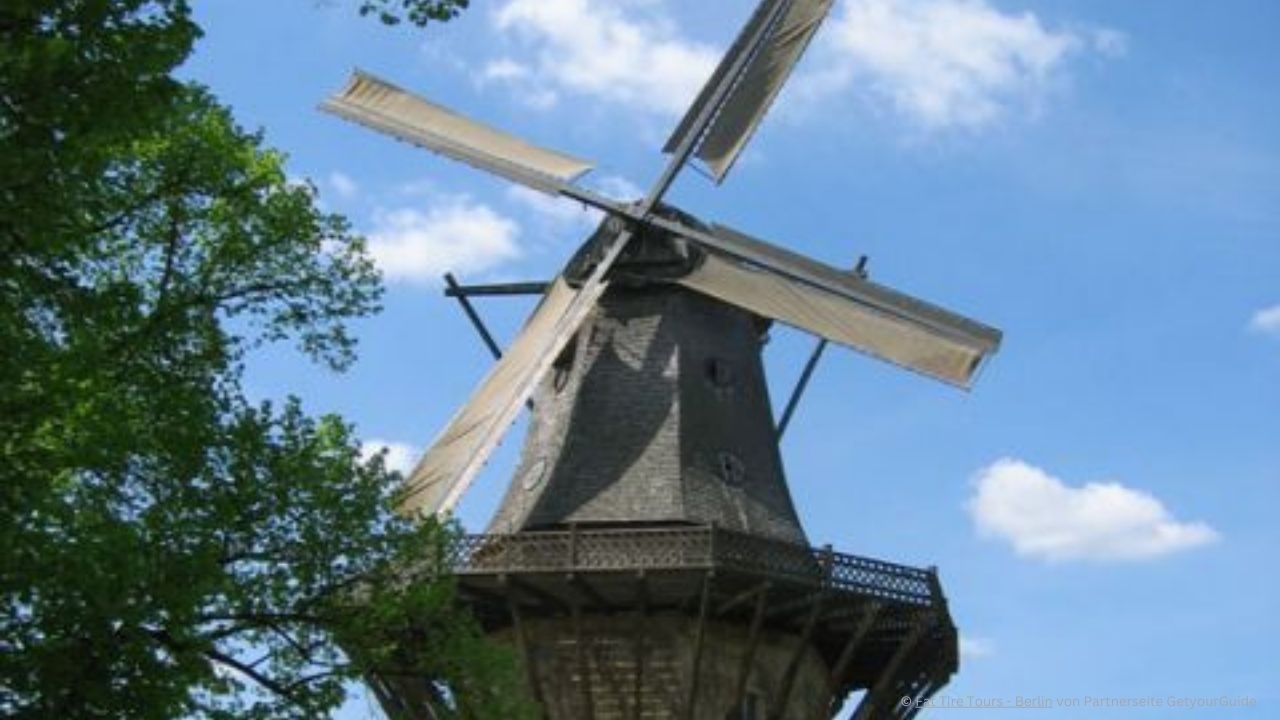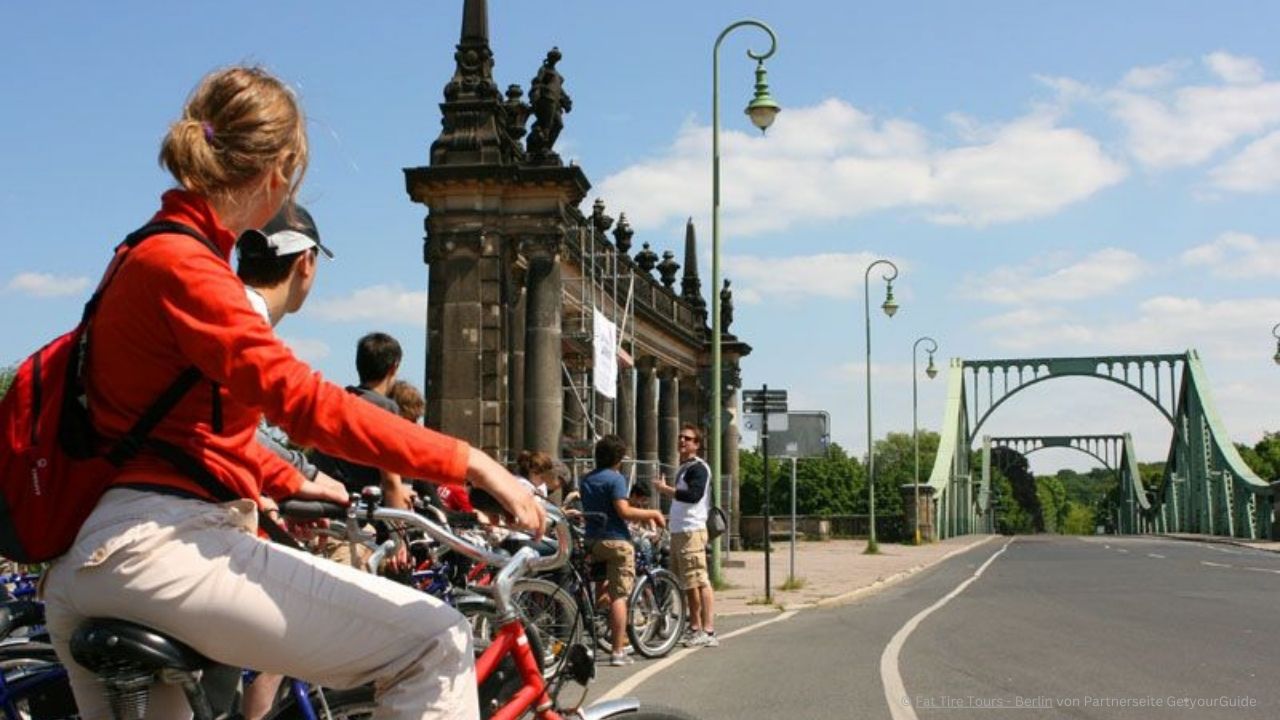 Images and information from the partner site GetYourGuide.
Book more fascinating Potsdam activities here!