Brauhaus Lemke is located in a perfect location in Berlin-Mitte, near Hackescher Markt.
Here you find authentic German and Berlin cuisine and delicious beers, as you would expect from a nice German brewery. The interior is high quality, but still quaint, with nice spaces under the railway line. The staff acts nice and competent and the food is very tasty. The menu contains pretty much the best German cuisine has to offer.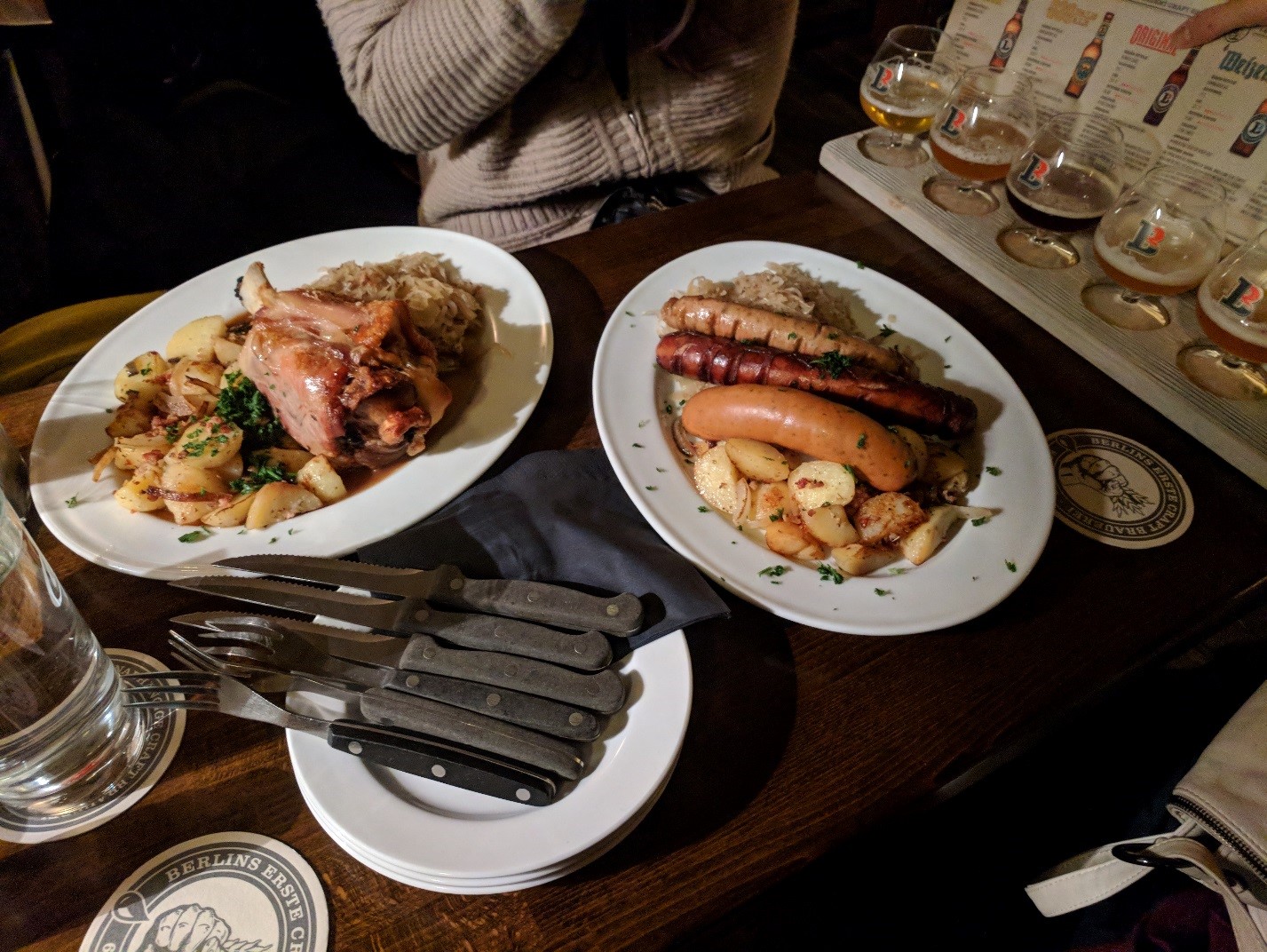 Hearty food and generous portions! It also offers a bit of a "bavarian" touch, there are, for example, pork knuckles, goulash, goose, schnitzel and much more. The Berlin Currywurst is also a classic on the menu. The beer selection is very big and the tastes too. Actually, the Lemke Brauhaus is considered one of the first craft beer pioneers in Germany. You can order a cheap beer tasting to get an overview of the different beers. For example, Pilsner and bright, but also interesting varieties such as Indian Pale Ale or American Pale Ale, etc. The place is ideal for groups, but you should avoid the rush hour, as it can become very loud here. The prices are a bit high, but you get something very good in return. The brewery Lemke impresses with delicious beers and authentic German cuisine. We recommend the Lemke Original and a nice goulash soup. Enjoy your meal!
Address: Dircksenstrasse 143, 10178 Berlin
Opening hours: Mon - Sun 12:00 - 00:00