Immerse yourself in the treasure trove of history that is the New Museum in Berlin. Witness a captivating confluence of three prolific collections – the Egyptian Museum, the Antique Collection, and the Museum of Prehistory and Early History.
Services - from €14
Including entry ticket, Audio guide
New Museum Berlin
This rich trifecta invites you to venture on a journey across epochs and civilizations, right in the heart of Berlin's Museum Island.
Gain an in-depth understanding of the extraordinary evolution of prehistoric cultures. Traverse through time from the cradle of civilization in the Middle East, sweep across the expanses of the Atlantic, dive deep into the heart of North Africa, and venture up to the remote reaches of Scandinavia. Every corner of the New Museum breathes life into the enigmatic tales of our ancient predecessors.
Feast your eyes upon iconic exhibits such as the mesmerizing bust of Nefertiti, a symbol of timeless beauty and power. Marvel at the 'Green Head', another significant artifact from Ancient Egypt, and uncover the mysteries of Priam's Treasure, part of the illustrious collection of the renowned archaeologist Heinrich Schliemann.
Journey further into antiquity and encounter a meticulous replica of an Egyptian sarcophagus, an epitome of the ancient civilization's reverence for the afterlife. Let the shimmering Berlin Gold Hat, an artifact of pure craftsmanship, steal your breath away. Stand before the statue of the Xanten Boy, a poignant tribute to youth in art, and finally, lose yourself in the contemplation of one of the remaining statues of the Roman sun god Helios.
A visit to the New Museum is more than just a walk through a museum. It's a vivid journey through time, a step back into the world that once was, a bridge between the present and the past.
Weather
At a glance
New Museum Berlin from €14
• Skip the line entry ticket for the Neues Museum
• Audio guide
from €14
Berlin: Neues Museum Entry Ticket - book here!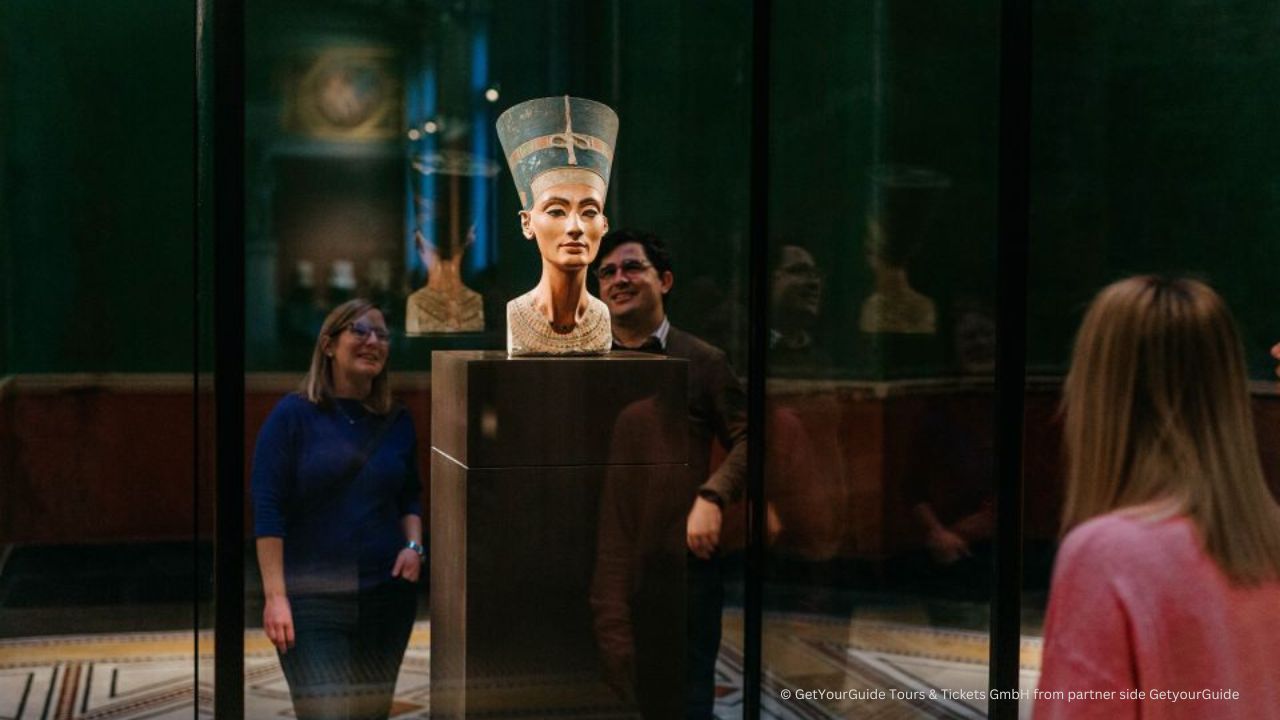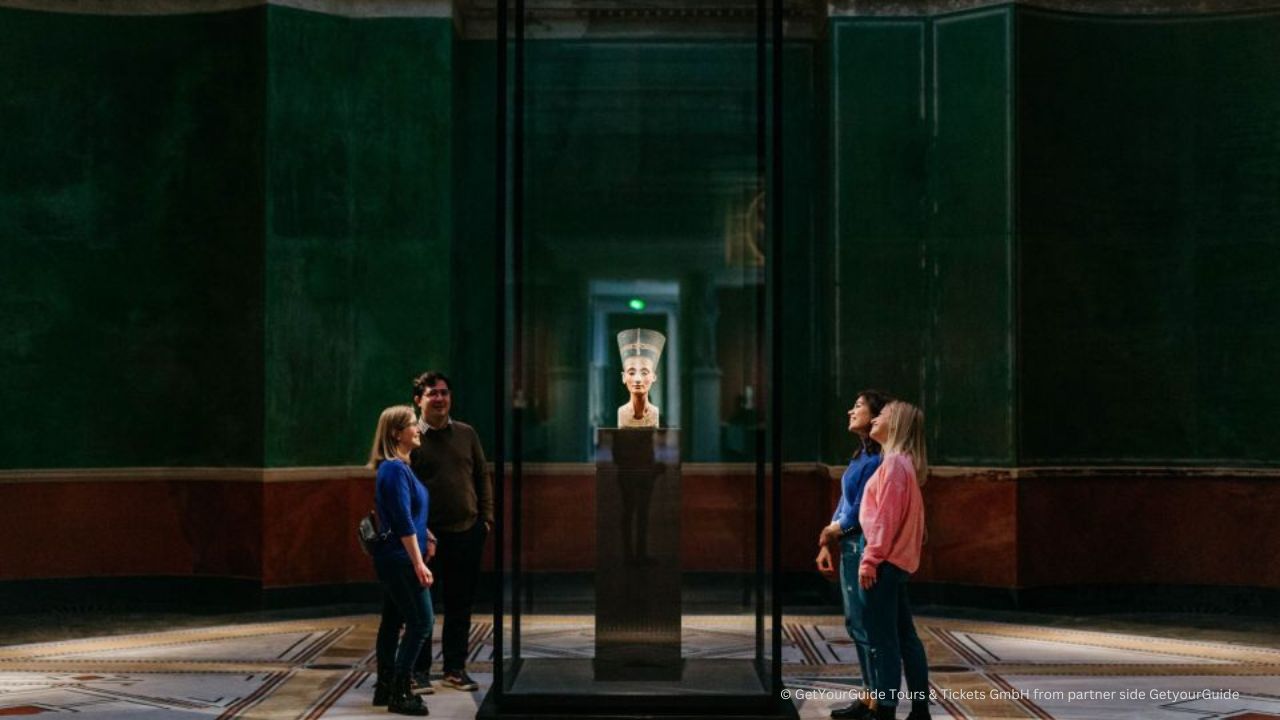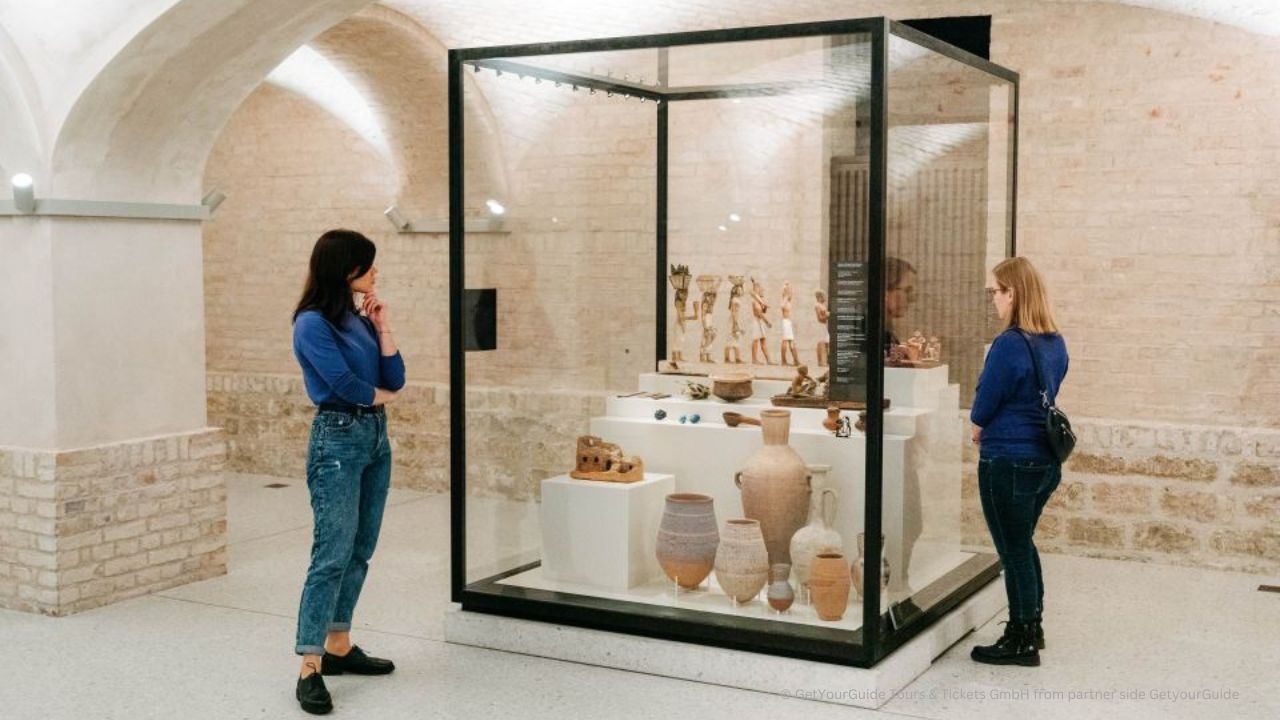 Images and information from the partner site GetYourGuide.
Book more fascinating Berlin activities here!