Unveiling the Old National Gallery on Museum Island in Berlin, a sanctuary for art and science, is an unforgettable experience. This revered institution's inception traces back to the visionary ideas of Friedrich Wilhelm IV.
Services - from €10
Including entry to the Old National Gallery, audio guide
Old National Gallery on Museum Island Berlin
The gallery's esteemed collection originated from a generous donation by banker Joachim Heinrich Wilhelm Wagener. Wagener bequeathed an impressive collection of works from the Dusseldorf school of painting and Belgian history painters to the Prussian state, establishing a foundation of rich artistic culture.
In 1876, the National Gallery, as the third museum on Spree Island, opened its doors, introducing a world of creativity and beauty to the public. Following the fall of the Berlin Wall, the establishment was rechristened the Old National Gallery, focusing on the splendors of 19th-century art.
Visitors can marvel at exquisite sculptures like the mesmerizing Sleeping Beauty, and works by celebrated French Impressionists such as Manet, Monet, and Renoir. The gallery provides a window into the Romantic era and Goethe's time, with masterpieces like "The Monk by the Sea", "Gothic Cathedral at the Water", and the intriguing "Group of Princesses".
The Old National Gallery hosts engaging exhibition talks and guided tours, designed for both children and adults, offering a unique insight into the artwork and the stories they tell. Not only does it display the important 19th-century works from Berlin's National Gallery collection, but it also introduces visitors to the worlds of Classicism, Romanticism, Biedermeier, Impressionism, and the dawn of Modernity.
Key highlights include Friedrich's evocative "The Monk by the Sea", Menzel's dynamic "Eisenwalzwerk", and the thought-provoking "Group of Princesses". Among the gallery's hidden gems is Shadow's intricately carved marble tomb for Count Alexander van der Mark from 1790, a testament to the timeless skill and creativity of past artisans.
Weather
At a glance
Old National Gallery Berlin from 10 €
• Ticket for the Old National Gallery Berlin without queuing
• audio guide
from € 10
Berlin Old National Gallery: Day Ticket - book here!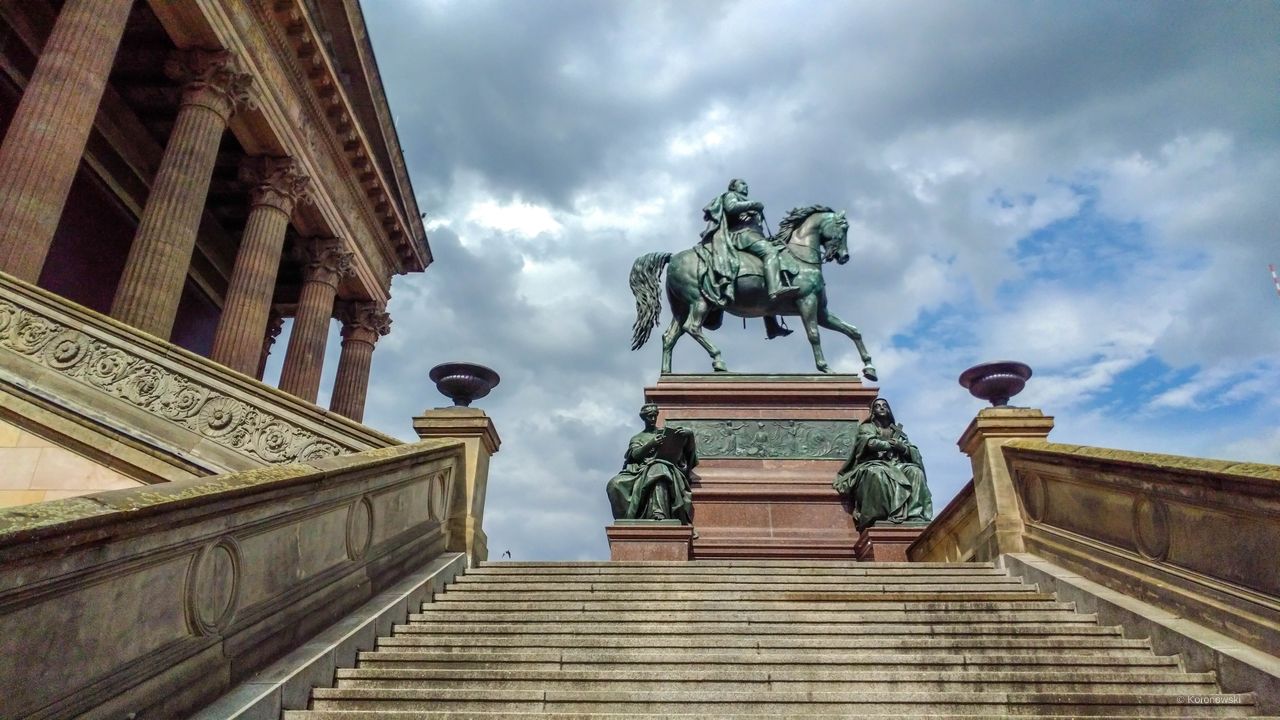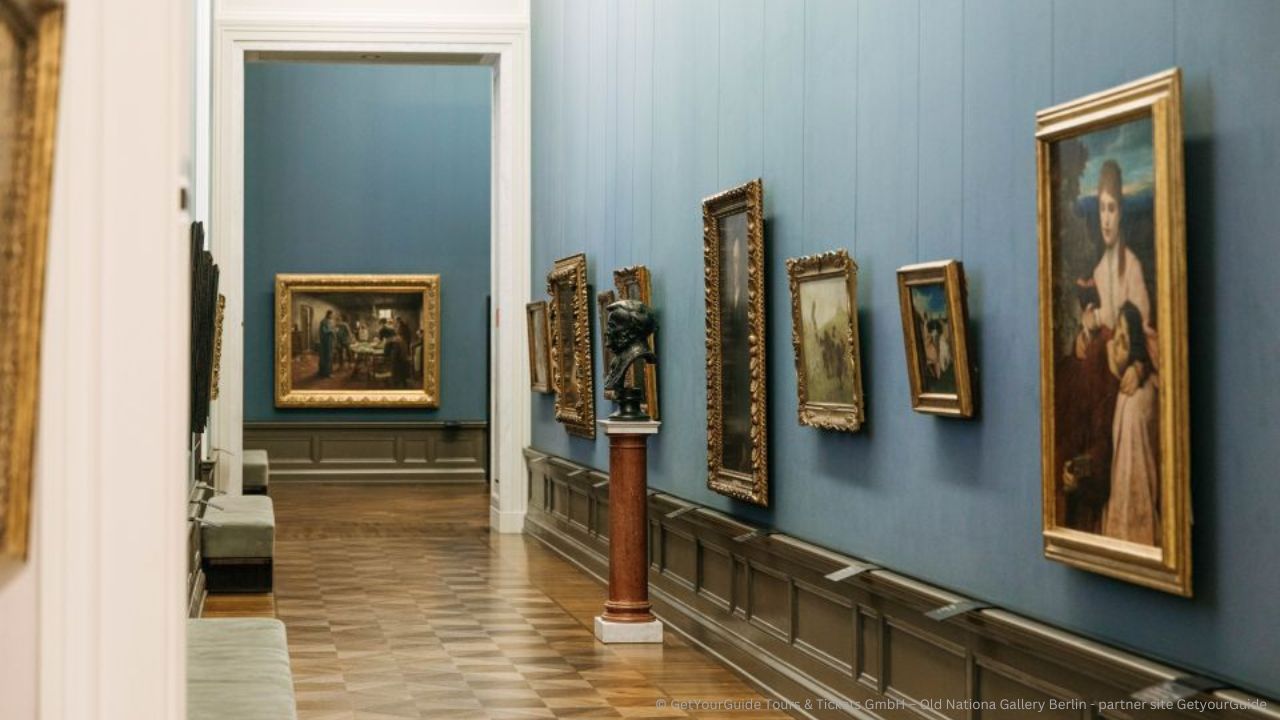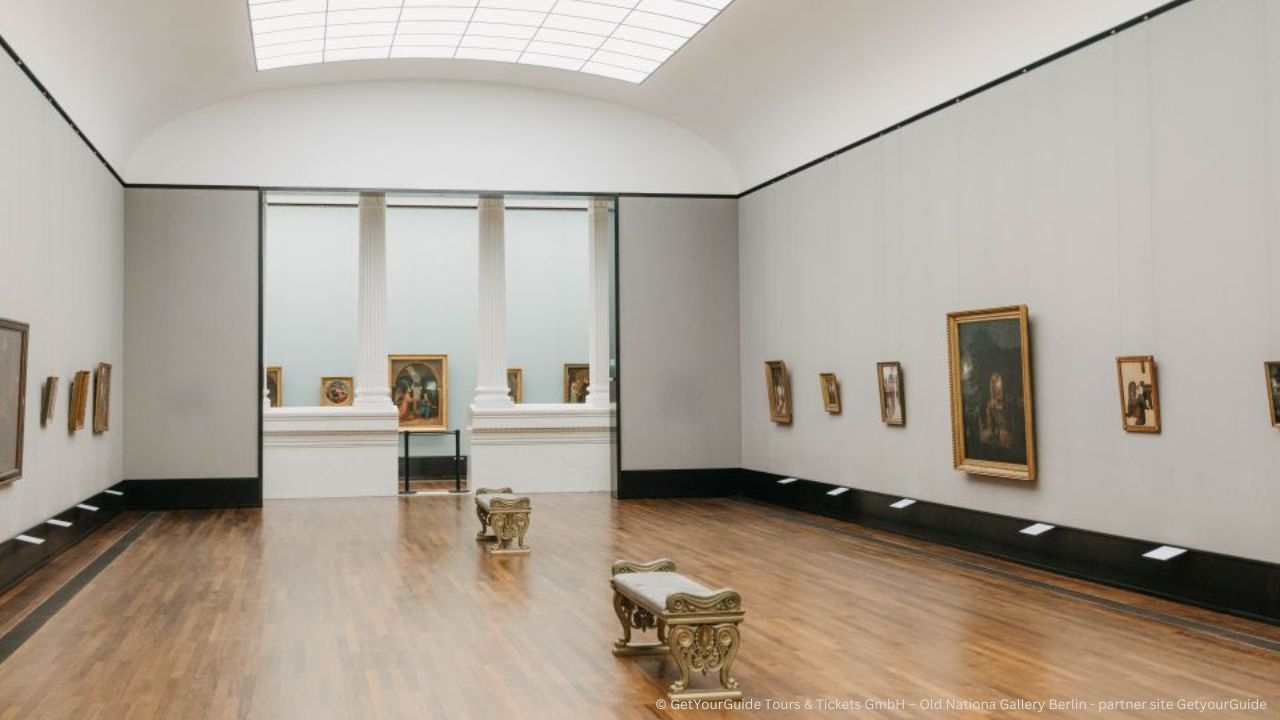 Images and information from the partner site GetYourGuide.
Book more fascinating Berlin activities here!