Experience a two-hour bus ride with live commentator through illuminated Berlin.
Services - From 12,50 €
Including city tour, live commentator
Book a ride with the lights HERE
Light journey through the "Illuminated Berlin"
In October Berlin shines with lights. Don't miss this magic of the city. During a 2-hour city tour by bus with live commentator you will see the uniquely illuminated sights and monuments in Berlin. Learn interesting facts about the festival and the artists. Whether the Brandenburg Gate, Potsdamer Platz, Alexanderplatz or the Victory Column, Berlin shines in this sea of lights only once a year.
And you have the opportunity to take unique photos!
Weather
At a glance
Light ride through the "Illuminated Berlin" from 12,50 €
• sightseeing tour
• live commentary
From € 12,50
to offer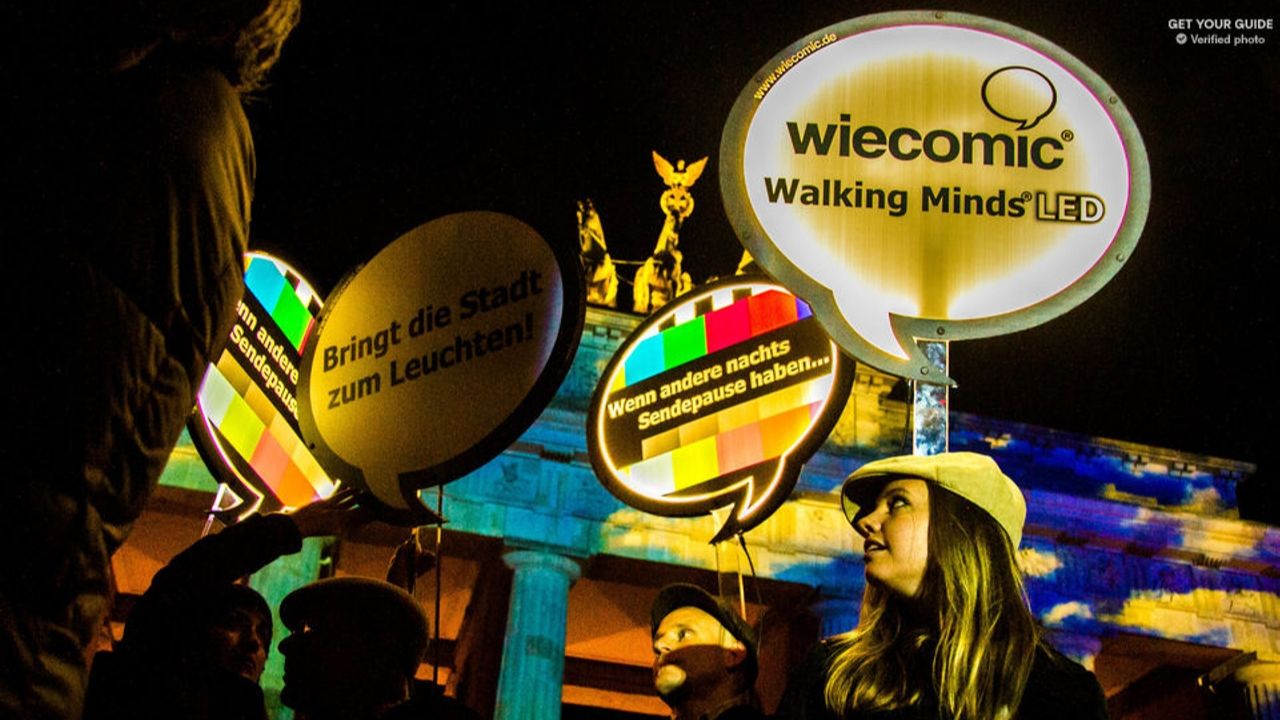 Sights, tours and tickets ... on Tripadvisor.
Brandenburg Gate, Reichstag Building, Pergamon Museum and many other landmarks & sights make a visit to Berlin unique.
Here you can find Berlin tours.
Trip Advisor
Our Berlin tip:
Save valuable time and money with the Berlin WelcomeCard all-inclusive including hop-on-hop-off buses and public transport!
More information can be found HERE.