On this tour of the Third Reich, you'll delve into the darkest chapters of Nazi Germany. Discover the story of the Nazi ascent to power, their eventual collapse, and the consequences that followed. Explore the Jewish quarter, Nazi bunkers, a WWII air-raid shelter, battle-scarred structures, and beyond.
Services - From €65
Including city guide, bicycle
Uncover the Dark History of Nazi Germany on a Half-Day Berlin Bike Tour
On this impactful half-day tour, you'll delve into Berlin as the capital of Nazi Germany. With your guide, you'll visit the former Jewish quarter, the sites of Nazi bunkers, an air-raid shelter, anti-aircraft installations, war-damaged buildings, Nazi resistance monuments, WW2 battlefields, and more.
The Third Reich bike tour includes rides through parks and is conducted at a leisurely pace. You'll cover approximately 8 miles (ca. 13 km) in 4.5 hours, stopping every few hundred meters to take in the sights. It's an all-encompassing, but not an exhausting tour.
By the end of the journey, you'll gain a more profound understanding of the circumstances that enabled Hitler to rise to power leading up to the Second World War. Learn about Germany in the aftermath of World War I, Hitler's ascent and fall, and the construction of the Berlin Wall.
Witness the impact the Third Reich and WWII still hold on Berlin, specifically by examining the remnants of the Kaiser Wilhelm Memorial Church and Berlin's old main train station.
Weather
At a glance
Half-day bike tour Berlin in the 3rd Reich from €65
• City-guide
• Cycles
• taxes
From €65
Half-Day Bike Tour of Berlin During the Third Reich - book here!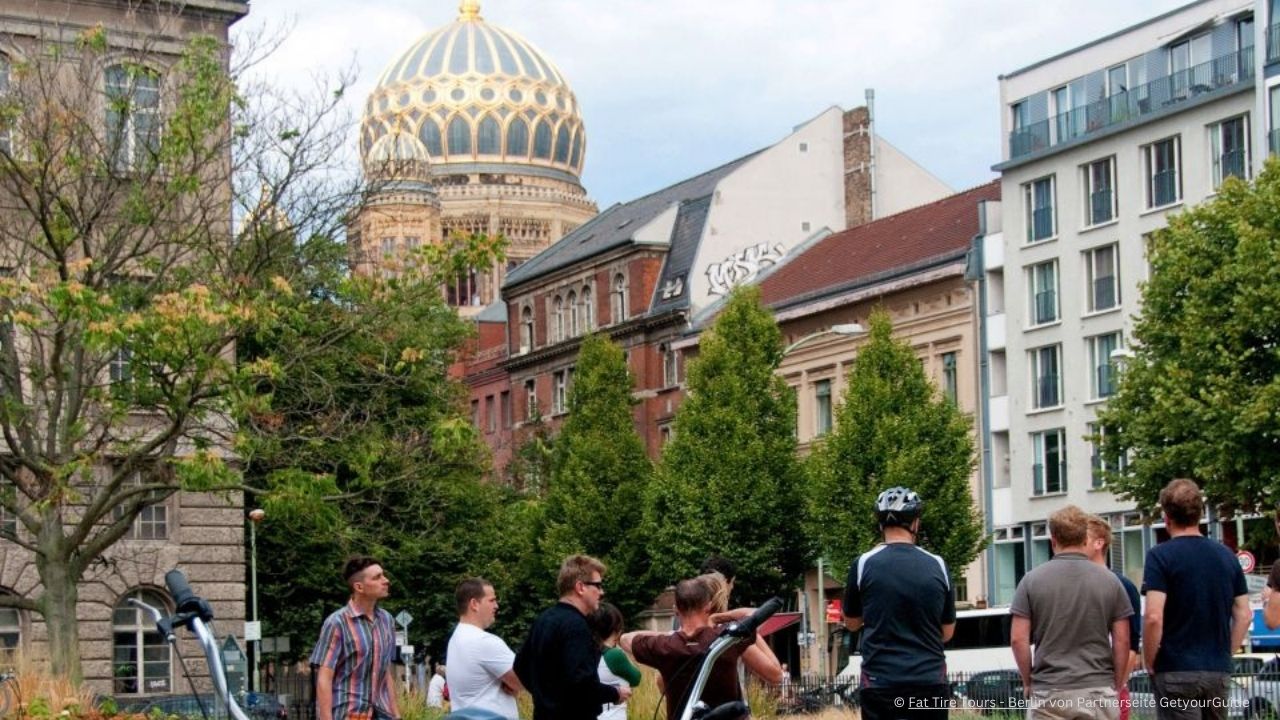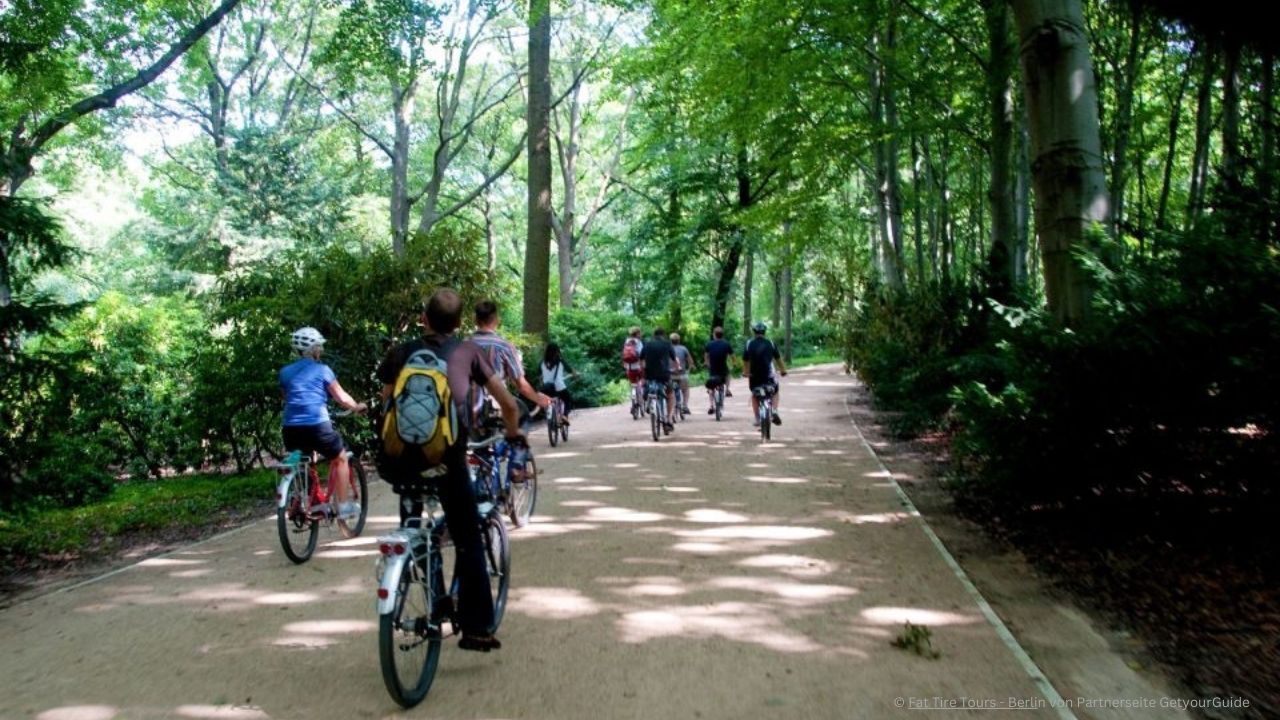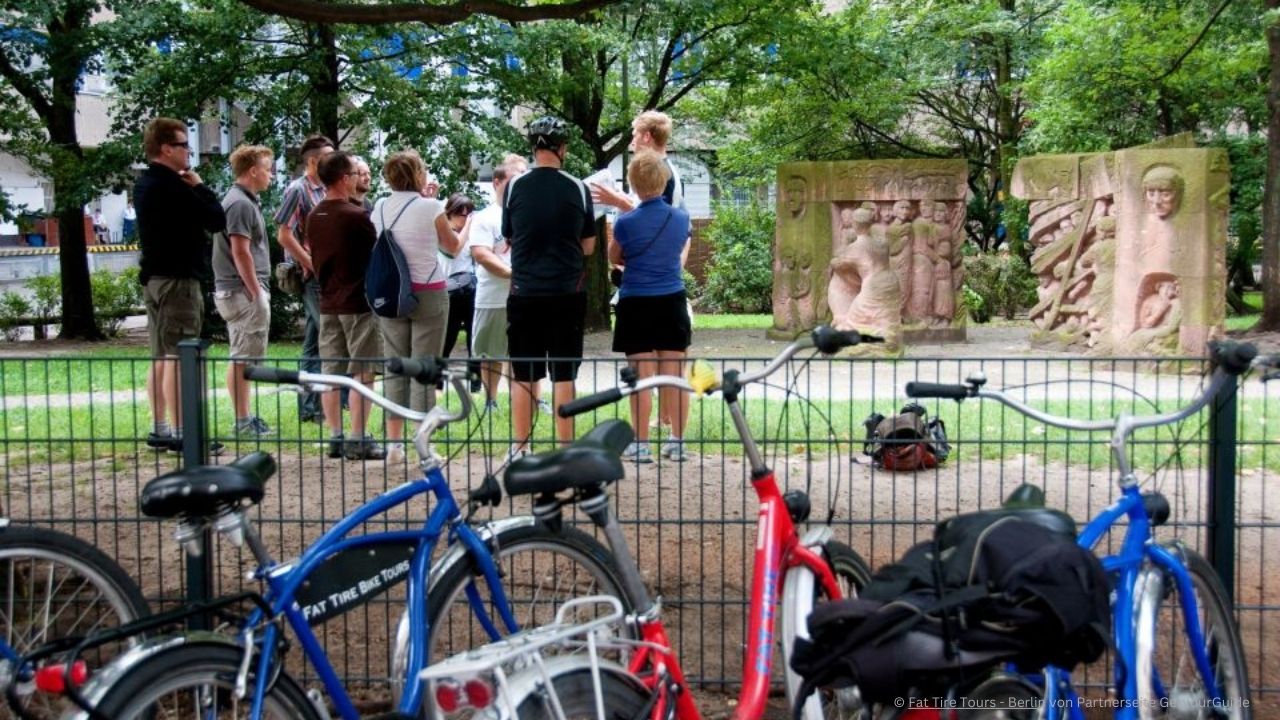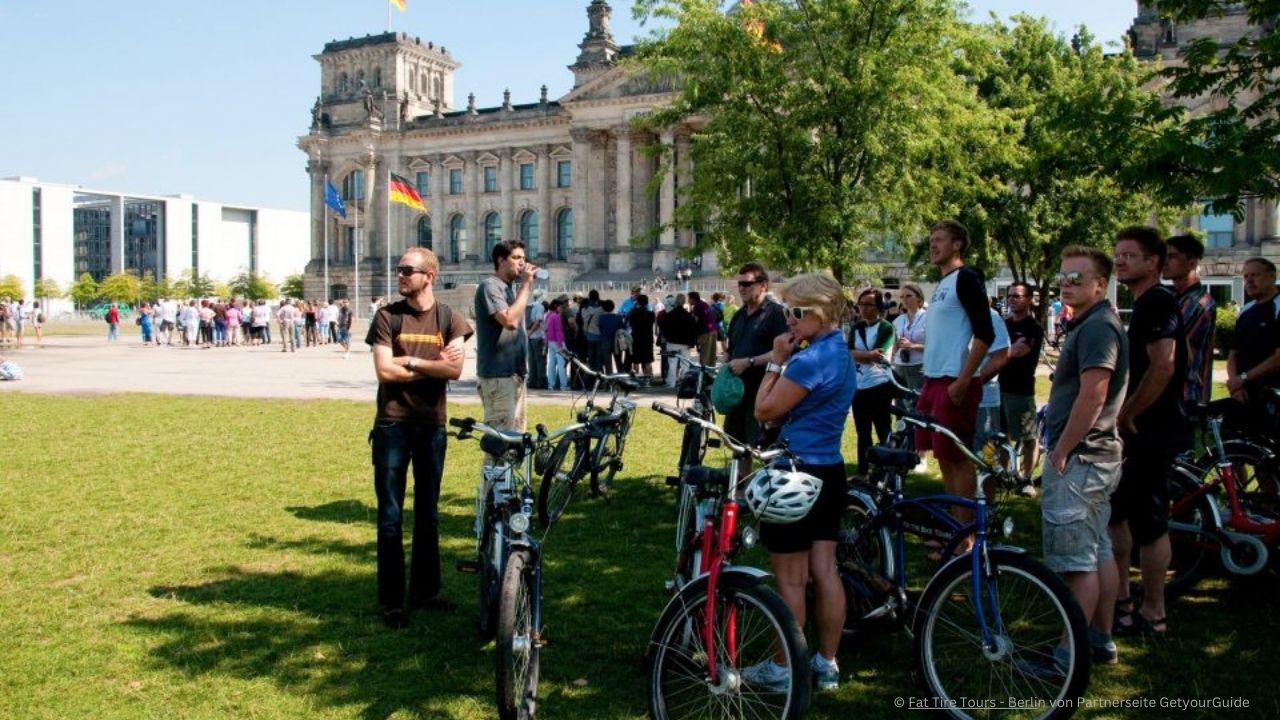 Images and information from the partner site GetYourGuide.
Book more fascinating Berlin activities here!