Revel in the grandeur of nature's mysteries at the Natural History Museum, the largest of its kind in Germany. The museum unfolds the intricacies of biodiversity and emphasizes the importance of its preservation.
Services - From €8
Including admission ticket, audio guide, cloakroom
The Natural History Museum in Berlin
Explore the profound answers to some of the most puzzling historical enigmas, and marvel at the relics of prehistoric times, such as the towering dinosaur skeleton—the tallest of its kind globally.
Witness a one-of-a-kind wet collection with a staggering array of a million creatures conserved in alcohol. The museum's biodiversity wall is a spectacle to behold, boasting a display of over 3,000 distinct species. Meet Tristan Otto, an incredibly rare T. rex skeleton, a testament to the museum's dedication to preserving history.
Embark on a journey of discovery that echoes the explorations of renowned figures like Alexander von Humboldt and Charles Darwin, leading to the present-day pioneers of earth's biodiversity. The museum's dedicated team of approximately 200 scientists tirelessly seeks solutions to the pressing issues of the future, drawing on a vast collection of over 30 million items.
The Dinosaur Hall, a visual treat for any visitor, recreates life from the Upper Jurassic period, 150 million years ago. The Giraffatitan brancai, the tallest dinosaur skeleton on display, grandly greets all guests. The museum's treasures include the Archaeopteryx lithographic, known as the natural history Mona Lisa, whose secrets continue to be unearthed by researchers worldwide.
The Natural History Museum is more than just a fossil repository; it is a living testament to the scientific research community. The East Wing houses an acclaimed research collection of a million animals preserved in alcohol. The Biodiversity Wall, showcasing 3000 species, sparks a vital dialogue on biodiversity loss.
With a rotating roster of temporary exhibitions and a diverse educational program, including guided tours, lectures, and workshops, the Natural History Museum promises a captivating experience with each visit.
Weather
At a glance
Museum of Natural History Berlin from €8
• Museum entrance fee
• Free audio guide in 10 languages
• Cloakroom
From €8
Berlin: Natural History Museum Entrance Ticket - book here!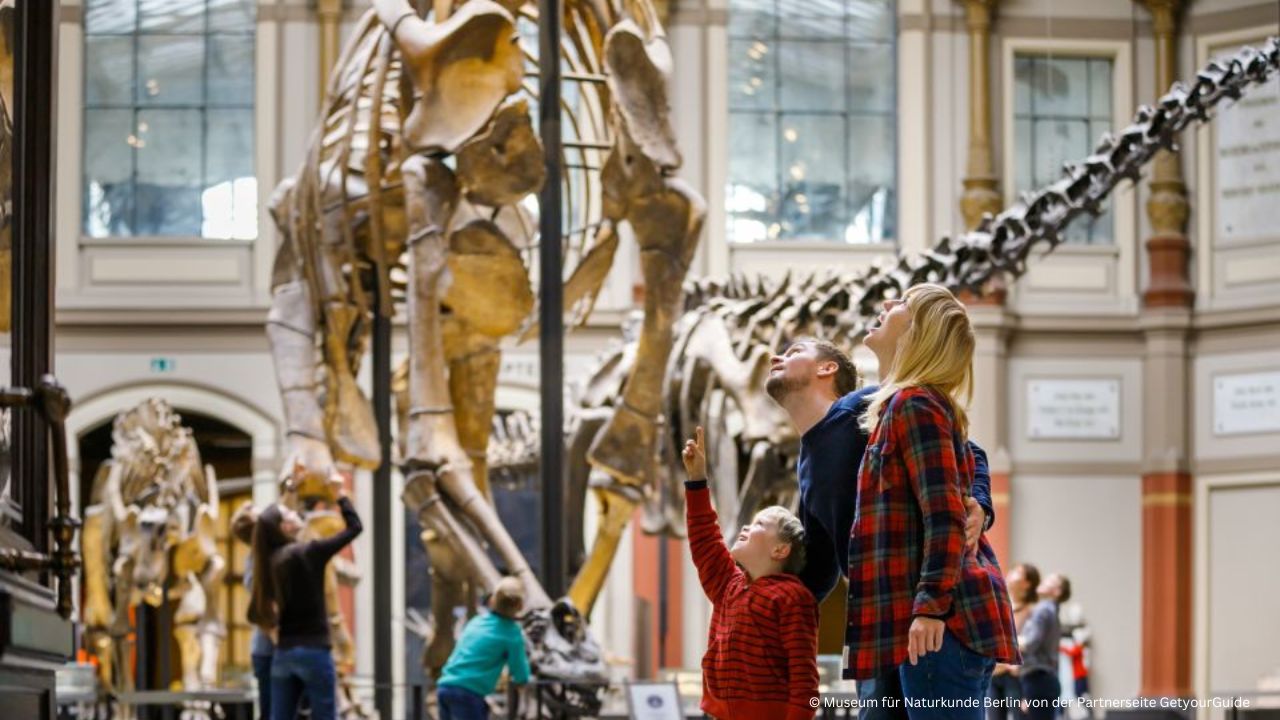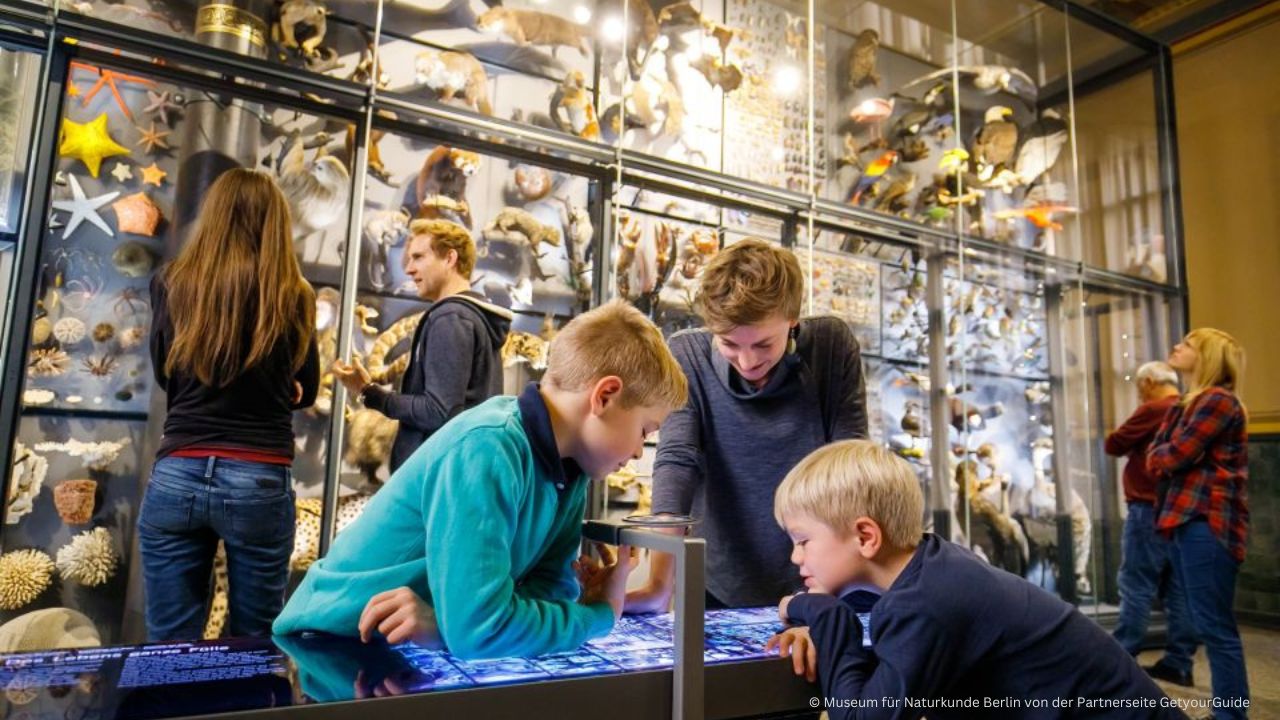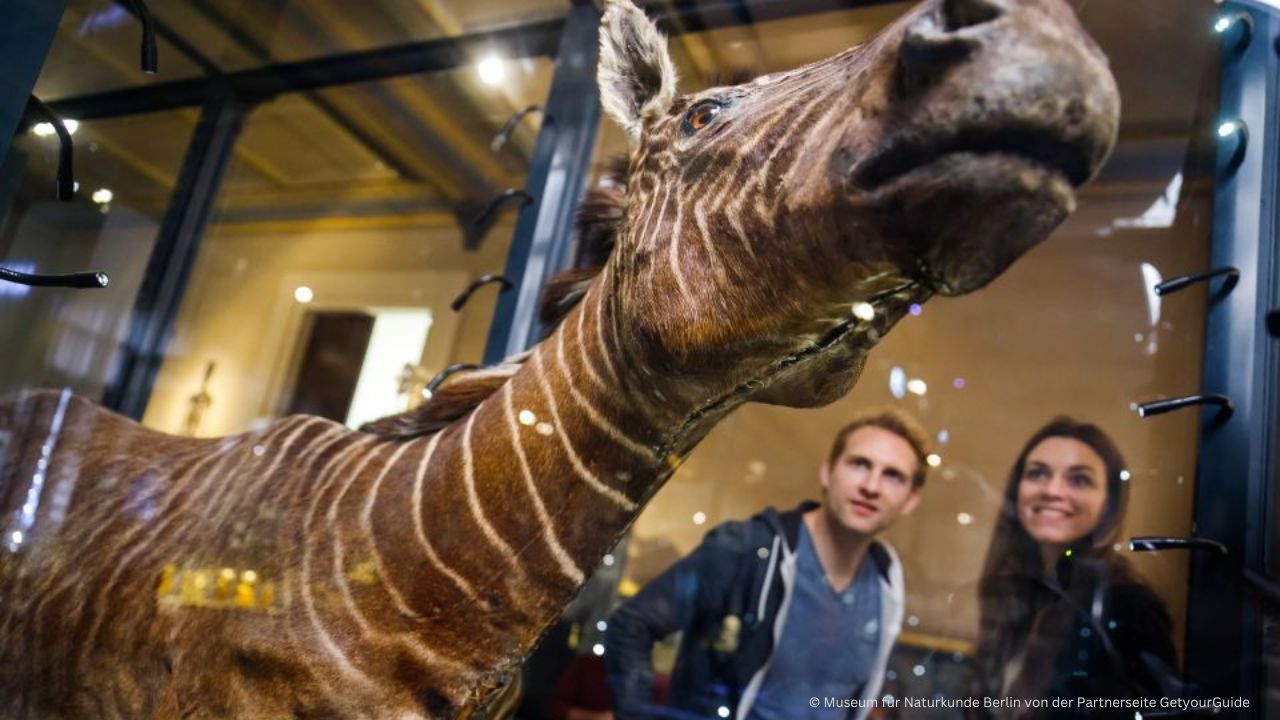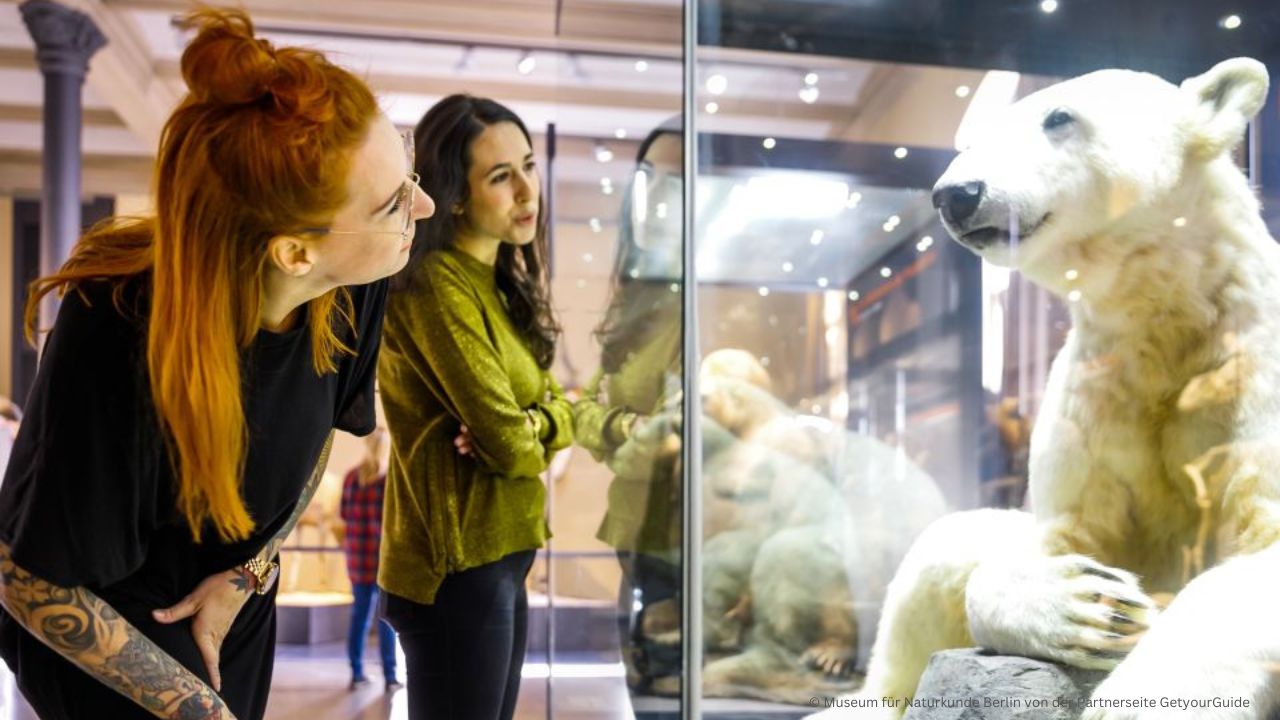 Images and information from the partner site GetYourGuide.
Book more fascinating Berlin activities here!