The Lucia light festival is one of the most beautiful traditional festivals in Scandinavia and is celebrated every year on 13 December.
Musicians from Finland ring in the Christmas season with an atmospheric Christmas concert in the Zionskirche in Berlin.
The most beautiful Christmas songs from Sweden and Finland will be heard as well as well-known melodies from Bavaria and Tyrol. The singers Ida Wallén and Rita Bergman as well as the pianist Lasse Hirvi from Finland will create a musical evening for the whole family together with an ensemble of Finnish and German musicians. With festive songs and hymns from the Nordic tradition we would like to announce the return of the light.
Address, opening hours ...
When: December 13, 2019, 6:00 pm to 7:30 pm
Where: Zionskirche, Zionskirchplatz, 10119 Berlin
Free entrance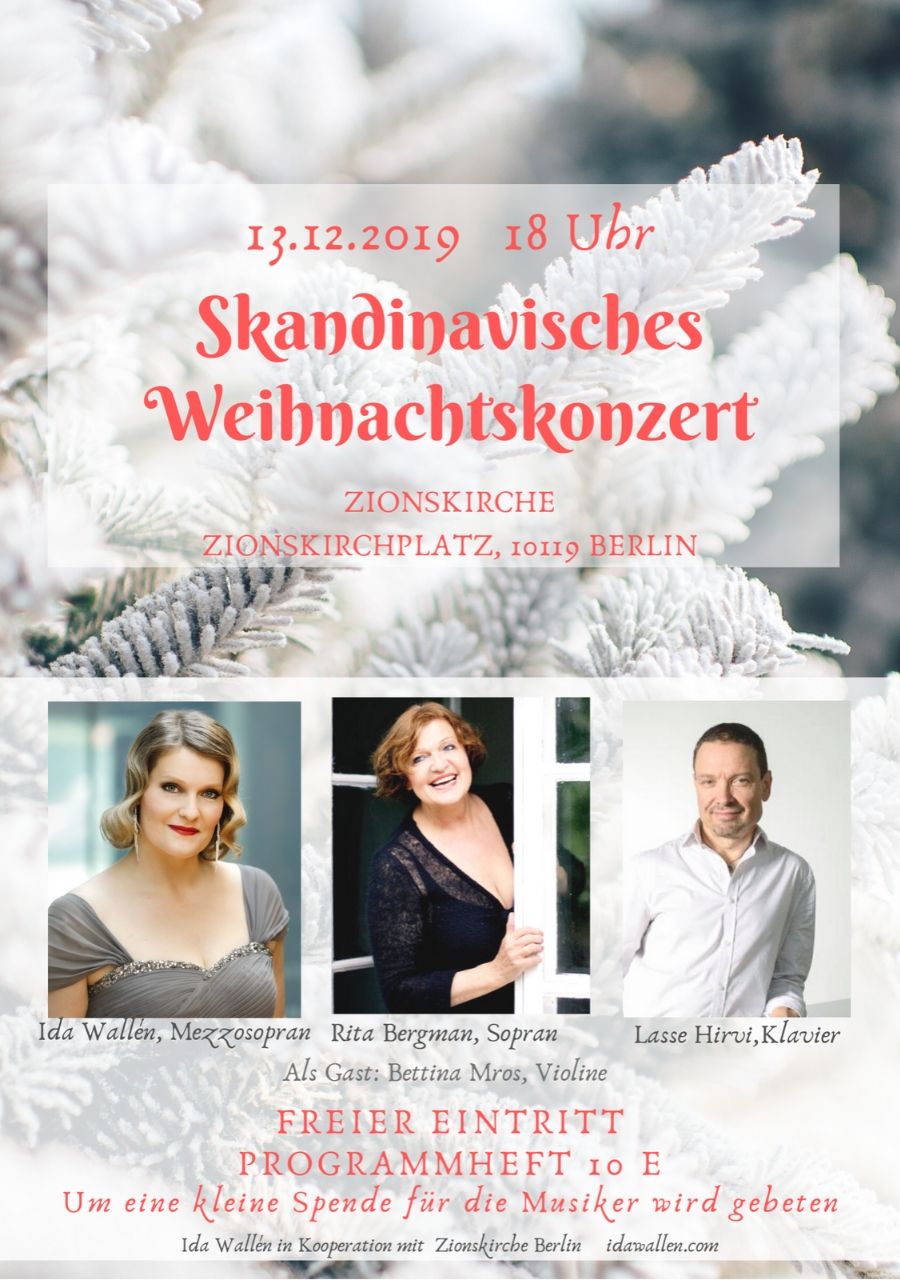 Weather
Sights, tours and tickets ... on Tripadvisor.
Brandenburg Gate, Reichstag Building, Pergamon Museum and many other landmarks & sights make a visit to Berlin unique.
Trip Advisor
Our Berlin tip:
Christmas tours in Berlin